Asiyah Williamson attended DBG in high school. She is a 2015 graduate of Henry Ford Academy and has a passion for rehabbing vacant Detroit homes. We are proud to welcome her back as our new apprentice.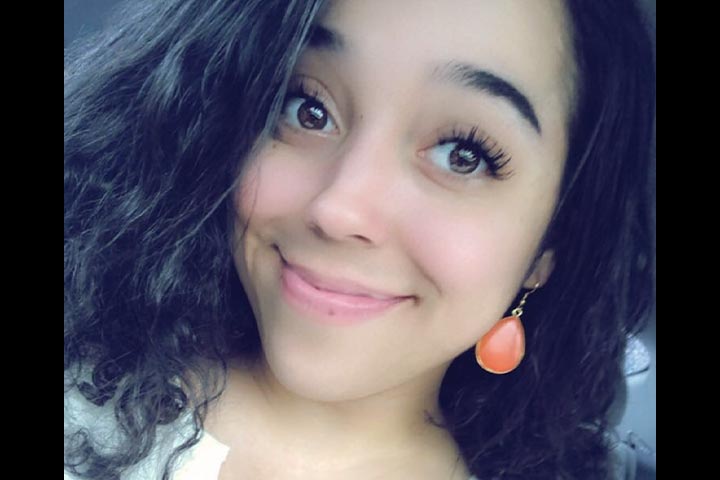 "I owe much of my success and growth to DBG," says Asiyah Williamson (pronounced, AH-she-ah), a Detroit native, and a proud DBG grad.
When she first began attending the Downtown Boxing Gym, Williamson says she was failing her high school classes and constantly being suspended for fighting. Within a year of being coached by our founder and CEO Khali Sweeney, she improved her GPA to 3.5 and learned how to channel her anger in a more positive direction by motivating herself and pushing forward.
Boxing taught her valuable skills like discipline and patience, Asiyah says.
"Patience has given me the ability to strategically plan my success step by step, and discipline has given me the ability to follow through on those steps no matter how I'm feeling," she says. "Khali believed in me and held me accountable for my actions and success. DBG taught me that I am powerful, and with discipline, I can use my power to enrich my life and the lives of others."
That's exactly what Asiyah will do as DBG's new apprentice. Working alongside Khali and the DBG team, she will learn the ins and outs of running a successful nonprofit, help develop and implement programs, and serve as a role model for our students.
After graduating in 2015, Asiyah worked in finance for major banks and pursued a career in giving back to her community. She took courses at Wayne County Community College and found a passion for renovating vacant and blighted Detroit homes. She purchased two homes in the city and restored them, working with Building Detroit, an extension of the Detroit Land Bank Authority. Williamson is now working toward becoming a Community Partner, which would allow her to purchase blocks of vacant homes at a time and restore entire blocks.
"Detroit's architecture is beautifully artistic, and it is a dream of mine to restore the art that was lost," she says.
Her commitment to the community and to making a positive difference are among the many attributes that make her a perfect fit for her new role.
"The gym is not just about itself, DBG is always about what can we do to help the people around us," said Khali. "Asiyah is already family and she's already working to make a difference in the community. It's a win for her, for us and for our students to have her back as part of the team."
As we continue to navigate life with COVID-19, the Downtown Boxing Gym is expanding to provide full-day Fall programming for our students. Asiyah will work alongside our staff on-site Monday through Friday from 7:30 a.m. to 7 p.m. to help them stay focused on their schoolwork and on learning during this unusual time.
"It is an honor that I can now pass along the lessons I've learned to other children growing up in similar circumstances," she says. "My goal is to inspire children the way Khali inspired me."
Please join us in welcoming Asiyah back to the Downtown Boxing Gym!