Hot off the press: DBG has published its first-ever Zine! What's a Zine? It's a "magazine" written by our students featuring original poetry and articles on topics that matter most to them. The DBG Zine is made possible thanks to a generous grant from Generator Z.
We held a publishing party recently at Spot Lite Detroit and handed out hard copies of the publication to our students. The most exciting part? Our zine is published in the Michigan State University library's zine collection meaning that all 15 of our student writers are published authors! For a behind the scenes look at the making of the Zine, check out the video below!
"Here at DBG, we train kids for life. And what better way to train kids for life than to give them the freedom to run with their ideas and try new things?" said Dan Finegan, DBG's Associate Director of Academics who oversaw the Zine project. "We want to expose our students at DBG to as many things as possible and a Zine is just a new avenue for writing and literacy."
The student authors worked on the Zine throughout the summer. Their assignment was to share their perspective on a topic they truly care about and have decided on their own. With the help of our academic coaches and their peers, they refined their articles, stories and poems, learning about editing, peer review, developing writing skills, and practicing the art of crafting a message for a specific audience. They also learned about teamwork, meeting deadlines, interview skills, layout and design and more. Tyler, a 9th grade student boxer wrote about the 'Top 5 Workouts at DBG."
"I think people will read my story because it's informing them about the importance of working out," he said. "It helps reduce your risk of stroke, it helps you sleep better."
Another DBG student author, Mawrese, wrote a brief memoir entitled, "How the Gym Has Set me Up For Success."
"Hello Readers. my name is Mawrese and the experience I am going to relay back to you is a talk that our founder Coach Khali had with me and my peers during our daily group workout," he wrote. "We were talking about the future and what career we'd like to pursue and he gave an inspiring message to our group that I'd like to pass on to anybody who feels like they want to give up on what they are doing."
"You have to work hard for what you want to achieve, nothing is going to come free or easy and it doesn't come overnight," he continued. "Don't give up on your dream if you really want to achieve it. If you work through obstacles you can overcome them and achieve whatever you're aiming for. Don't let people going down the wrong path step in the way of your success."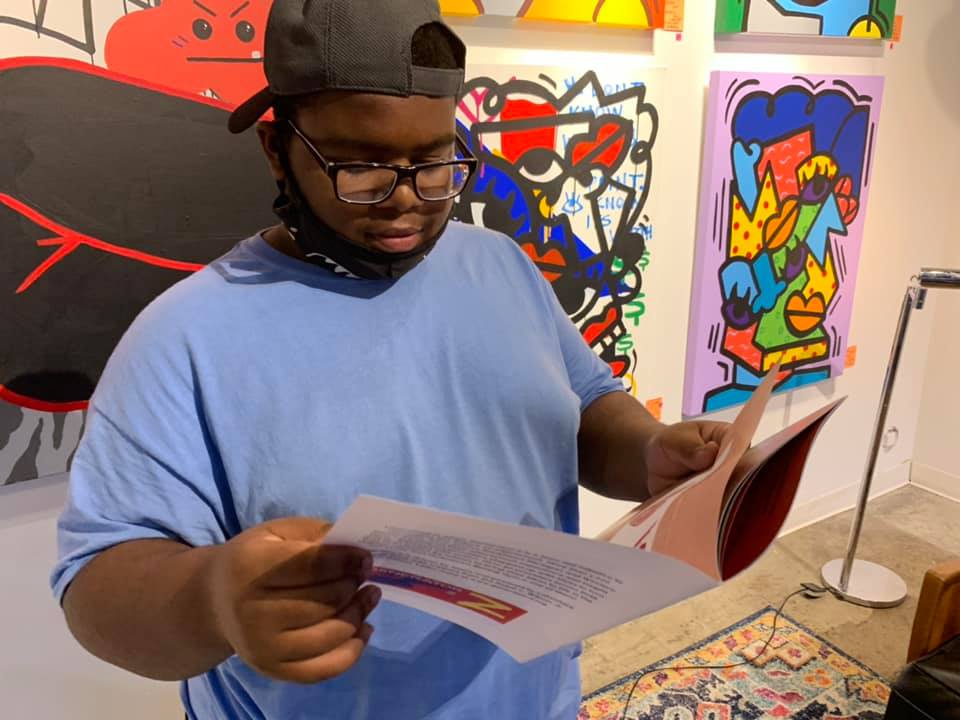 The DBG Zine is filled with compelling poems, stories, and original articles on a wide variety of topics. Congratulations to our student authors on this amazing accomplishment. We know your stories are being written every day at DBG and we can't wait to see where each new chapter leads! To learn more about DBG and support our efforts, visit dbgdetroit.org.