The Downtown Boxing Gym is thrilled to welcome Katie Anderson, our new Academic Director responsible for academic programming and overseeing our full-time and part-time academic staff.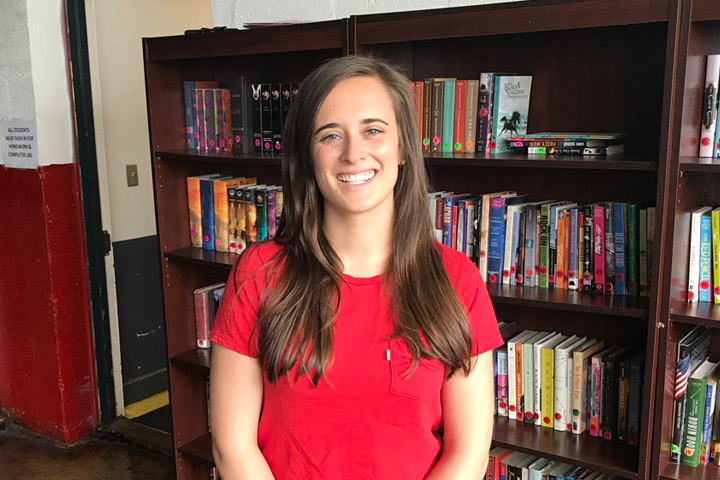 Katie is a graduate of Michigan State University with a bachelor's degree in elementary education and a master's in educational technology. She previously taught at Thurgood Marshall Elementary School, a Detroit public school, and at a Catholic school in Chicago. In college, she served as program coordinator for The Motor City Lyric Opera, a Detroit nonprofit that brings free opera programming to elementary students in Detroit public schools.
Katie comes from a long line of teachers and says empowering and educating young people is part of her DNA.
"My grandma was a teacher and as the oldest first cousin of sixteen, all growing up in the same area, I was the natural babysitter/tutor for my family for as long as I can remember," she says. "The most rewarding part of my job is getting phone calls years later from students and parents in my first few classes to brag about making honor roll, passing a tough test, or making a basketball team. Developing long lasting relationships with my students is really important to me and I love that I am still a part of some of their lives, even though I am no longer their classroom teacher. To me, that is a sign of a job well done. "
Katie says she was inspired to join the Downtown Boxing Gym the first time she walked through our doors. Her goal for the academic program is help all of our students reach their greatest potential, while partnering with their teachers, family members, and the community to give students the support they need to succeed.
When she's not at work, she says family is her primary focus.
"I am very close with my large extended family," Katie says. "As I mentioned, I'm the oldest of sixteen first cousins, all of whom went to the same schools and grew up in the same neighborhood together.  I watch two of the youngest, ages 4 and 6, weekly and help with them after school. We are always doing something together on the weekends – biking in Detroit, watching the Spartans football team every Saturday in the fall, and just spending time together."
Please join us in welcoming Katie to our Downtown Boxing Gym family! Click HERE to learn about additional members of our team!
comments