Since 2007 we have been teaching kids in Detroit's toughest neighborhoods valuable life lessons – inside and outside the classroom and the boxing ring.
In a city famous for grit, hard work, and determination, our students are learning that anything is possible. The Downtown Boxing Gym Youth Program is changing lives and helping Detroit students thrive. Our free, after-school educational program provides tutoring, mentoring, enrichment, college and career readiness, and
robust
academic support as well as boxing and athletics for children ages 8-18. We have a 100% high school graduation rate since 2007 and we're proud! At this pivotal time for Detroit public schools, when leaders are working hard to overcome long-standing challenges from poverty to poor test scores, we are proof positive that Detroit students can fight and win every day – in the ring, in the classroom, and in life.
Join the DBG Support Squad
You Can Make a Difference Every Month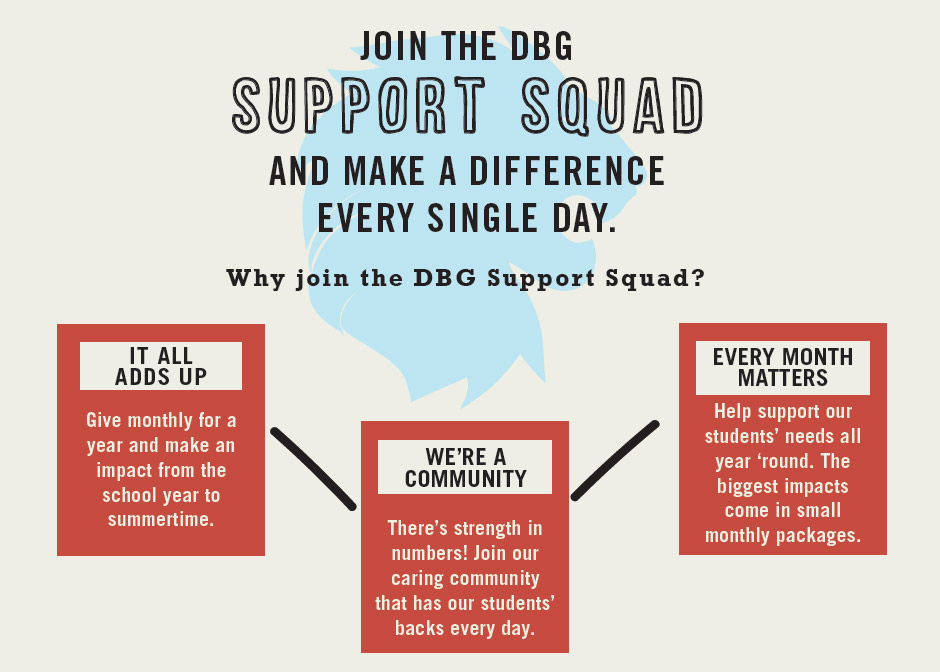 When you commit to monthly, recurring donations you can make an impact from school year to summertime. Click below to join our caring community that has our students' backs every single day.
The Downtown Boxing Gym is 100% free to our students and families. Our services are made possible through generous donations and community fundraising efforts. We currently support over 150 students and have an increasingly large waiting list. Join us to give more kids a fighting chance at a winning future. To get more detailed information regarding our waiting list, complete with numbers and stats, contact us at: info@DBGDetroit.org