About Downtown Boxing Gym
Studies show more than half of Michigan's third-grade students can not read at their grade level. The numbers are even more alarming for students in urban communities like Detroit. That's unacceptable. And we're doing something to change it.
Since 2007, DBG has been providing our free academic and athletic program to students ages 8-18, with continuing mentorship and support through age 25. Students stay with DBG year after year after year. That long-term, personalized and holistic support makes a life-changing impact.
We have a 100% high school graduation rate since we opened our doors, a 15-year track record of success.
Our students are the doctors, lawyers, engineers, scientists, artists and entrepreneurs of the future. It all starts with the support they receive at DBG. Click the video player to learn about our impact from one of our DBG graduates.
The Downtown Boxing Gym is a 501(c)(3) nonprofit organization. Every dollar contributed helps us grow our program and changes lives.
Downtown Boxing Gym's History
Downtown Boxing Gym Founded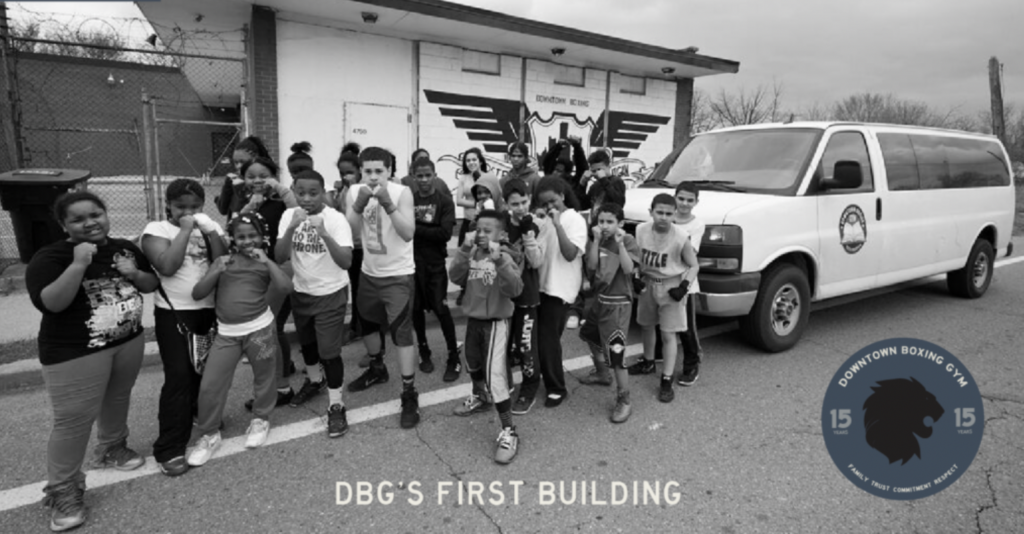 Khali Sweeney opens the Downtown Boxing Gym on Detroit's east side, creating the type of safe, nurturing, empowering environment he wished he had as a kid. Our first location was in a former car wash on St. Aubin. Khali built the program from the ground up, then word of our mission began to spread and our team and supporters grew.
DBG BECOMES A 501(c)(3) NONPROFIT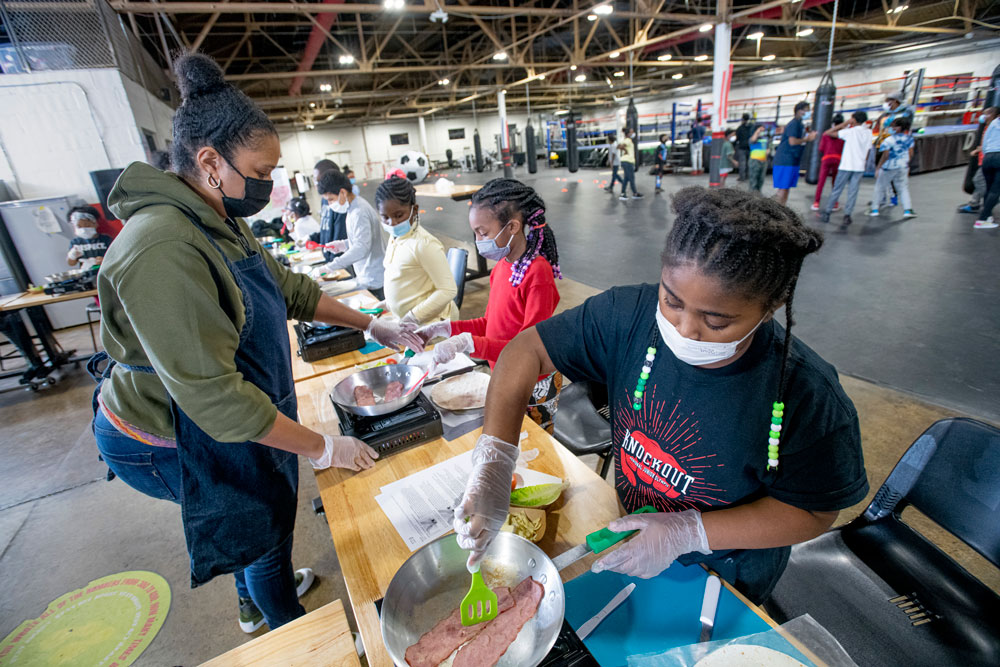 After witnessing the magic of DBG, Jessica Hauser puts her plans to pursue a PhD on hold and joins as Executive Director to help DBG grow. DBG earns its 501(c)(3) nonprofit status.
OUR BIG MOVE TO E. VERNOR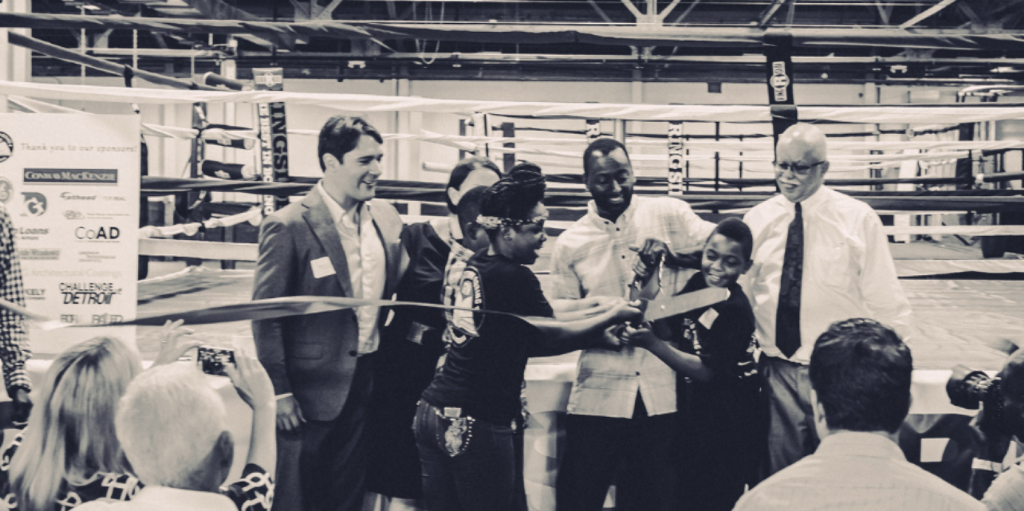 With the help of generous partners and supporters, DBG purchases its 27,500 square foot building at 6445 E. Vernor Highway on Detroit's east side and officially moves in. The building is a former bookbinding factory. Fitting, since our motto is books before boxing. Learn More.
KHALI HONORED BY CNN HEROES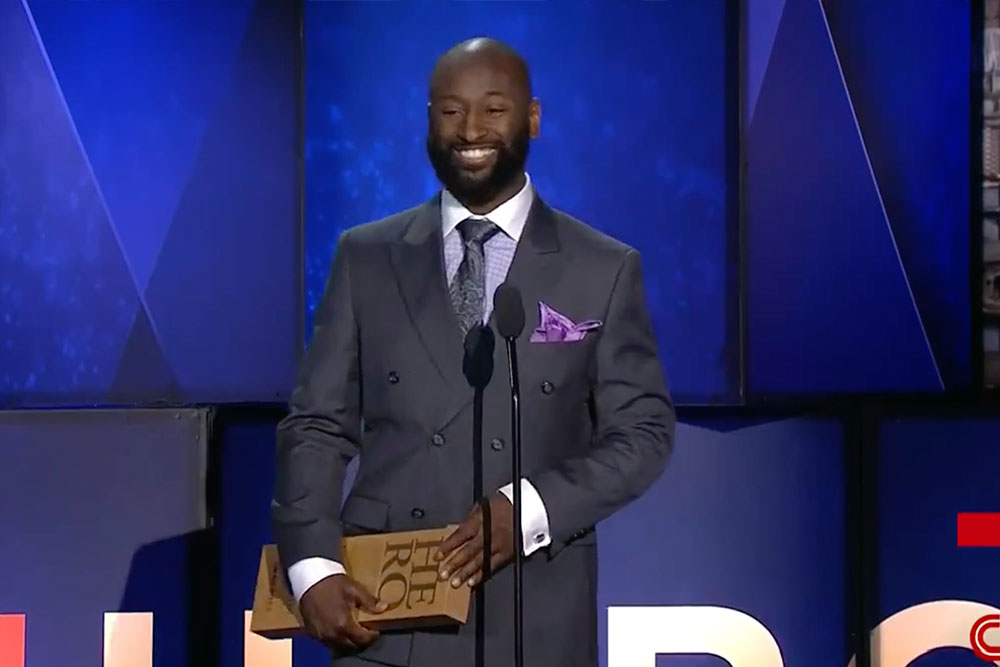 Our founder and CEO is honored by CNN Heroes and named a Top 10 finalist. Actor Sterling K. Brown presented Khali's award and read this line, "We can rise from any place as long as someone is there to push, inspire and love enough not only to make us dream big dreams, but to knock down any barrier that stands in our way." Learn More.
PARTY TIME + OUR NEW LION LOGO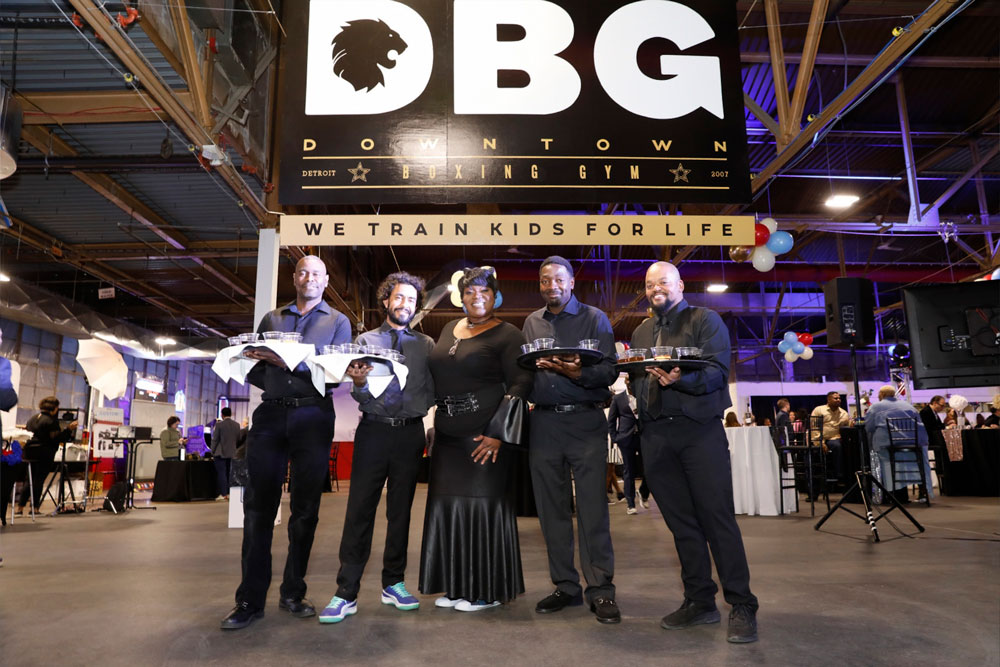 Our inaugural UnGala fundraiser, celebrating the joys of being a kid, is held at DBG. We also unveiled our new logo and icon, the DBG lion, representing our fierce support for Detroit students and intense family pride. Learn More.
The greenest nonprofit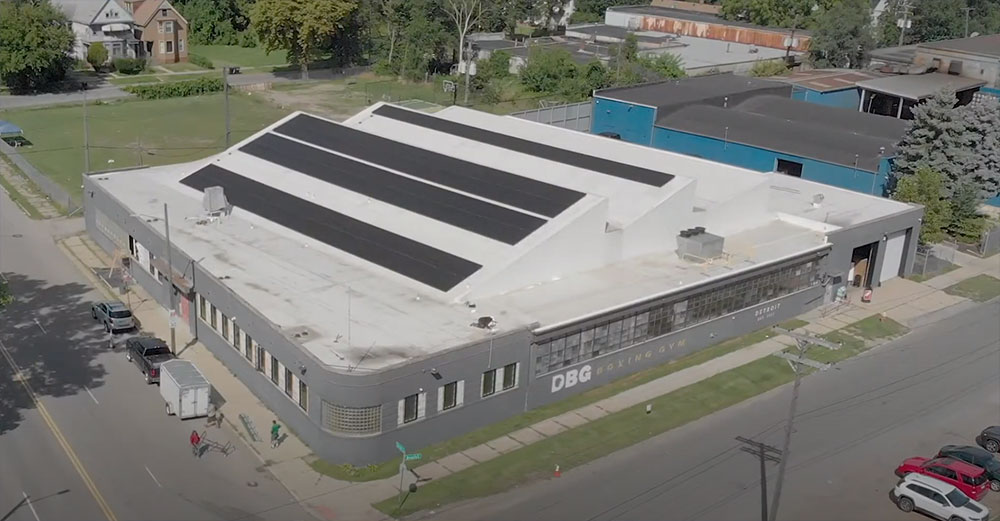 Our building undergoes a major overhaul with improvements like a new roof, 231 solar panels, insulation, a new HVAC system, and 38 energy-efficient windows. This sustainable project, made possible with the support of generous donors, helped cut our energy costs significantly. Learn More.
new sports and learning complex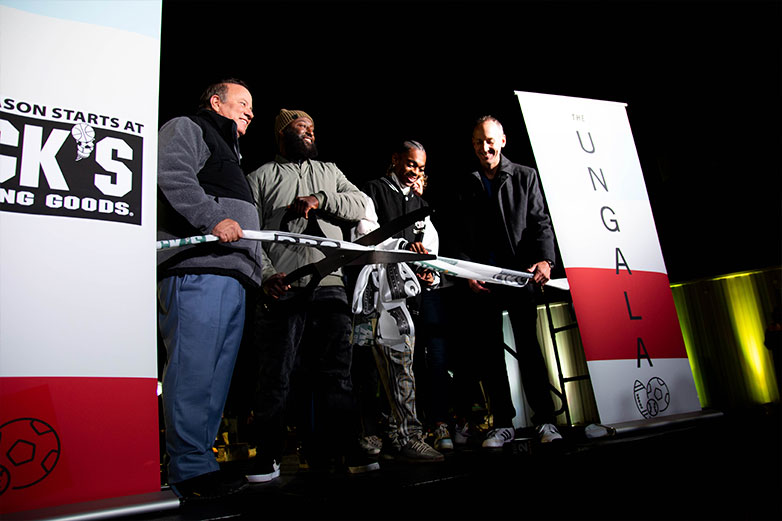 DBG gets a new outdoor Sports & Learning Complex generously donated by the DICK'S Sporting Goods Foundation. The complex includes a multi-sport court, learning pavilion, ice skating rink, raised bed gardens, and more. Learn More.
NSF Grant + Library of Congress Literacy Award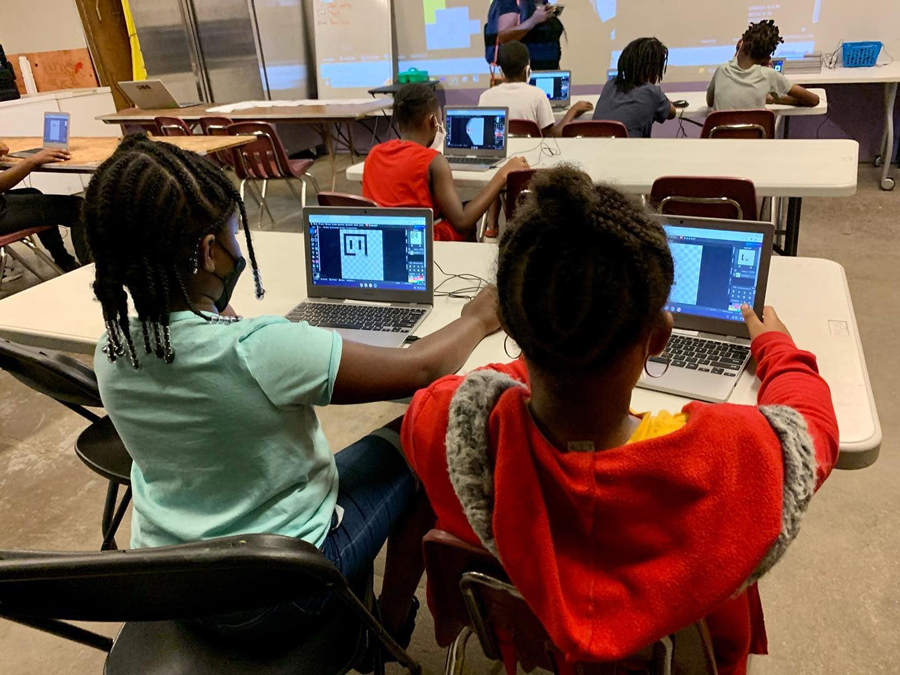 DBG shines in the national spotlight with a major research grant and literacy award. The National Science Foundation (NSF) awards a $2 million grant to Purdue University and DBG for a five-year research study of DBG's innovative STEM-based programming. The Library of Congress Literacy Awards honors DBG in Washington, D.C. with the "American Prize" for making a significant and measurable contribution to increasing literacy levels in the U.S.