have dbg's leaders speak at your event
Khali and Jessica are dynamic speakers who have shared DBG's story and spoken about a variety of topics in metro Detroit and across the globe. Please submit a request below to have DBG's leaders speak at your next event, conference or gathering.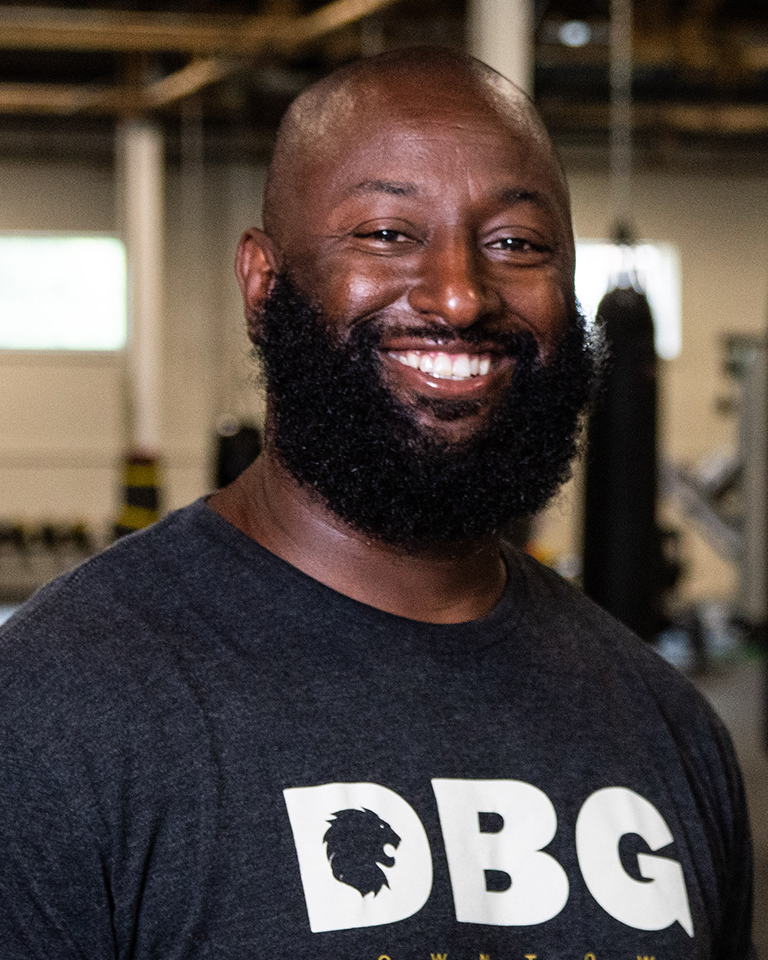 Khali Sweeney
Founder and CEO
Khali Sweeney's powerful and inspiring life story has captivated audiences from corporate leaders to educators, aspiring athletes and students of all ages. Many consider him an everyday hero for turning his life around, founding the Downtown Boxing Gym, and dedicating his life to helping young people succeed. Among his many honors, Khali is a CNN Hero Top 10 finalist and a recipient of the Michigan Governor's Service Award for Mentor of the Year. He has spoken at the Forbes Under 30 Summit, Project Play Summit, Venture for America's Entrepreneurial Bootcamp, CityLab Detroit, NBC's Education Now Detroit live broadcast, the University of Michigan, Wayne State University, numerous corporations and many schools in Michigan and across the country.
Jessica Hauser
Executive Director
Jessica Hauser is the Downtown Boxing Gym's forward-thinking executive director, team builder, and thought leader. Her journey to leading DBG from a small, scrappy nonprofit to a thriving organization with a multimillion dollar budget, expanding our team and growing our student base, is unique and filled with valuable lessons that would benefit any individual, business or nonprofit organization. Jessica is a Crain's 40 Under 40 honoree, an alumna of the Detroit Regional Chamber's Leadership Detroit program and a member of the Detroit chapter of Women in Sports and Events (WISE). She has spoken at the Detroit Policy Conference, University of Detroit Mercy, Crain's 40 Under 40, Deloitte, Leaders Quest and at many educational conferences and events.