Volunteer At The Downtown Boxing Gym
Make an impact: Support our students and community by volunteering today!
TUTORS/MENTORS – All of our students receive daily academic support, annual assessment, and assistance with their homework, studying, and project work. We are looking for volunteers to tutor our students in all subjects. Tutors are needed Monday through Friday, from 4:30pm until 6:30pm. We ask that you commit to at least one day per week. Consistency and stability are very important for our students' success. All tutors must pass a background check in order to work with our students.
EVENTS/ADMINISTRATIVE/FACILITY – Downtown Boxing Gym hosts several different events each year. We're always looking for help with registration, concessions, event setup, and committee roles. Are you available to come in during the day to help with mailings? How about helping us to deep clean our building, plant flowers, or organize school supplies? These roles do not require a background check and may not work directly with our students.
PROGRAM EXPOSURE – Our kids love to learn new things, meet new people, and be exposed to different careers, arts, athletics, and hobbies. Interested in coming to visit one day to share your career with our students? Want to set up a workshop to teach Capoeira, graphic design, knitting, or sound engineering?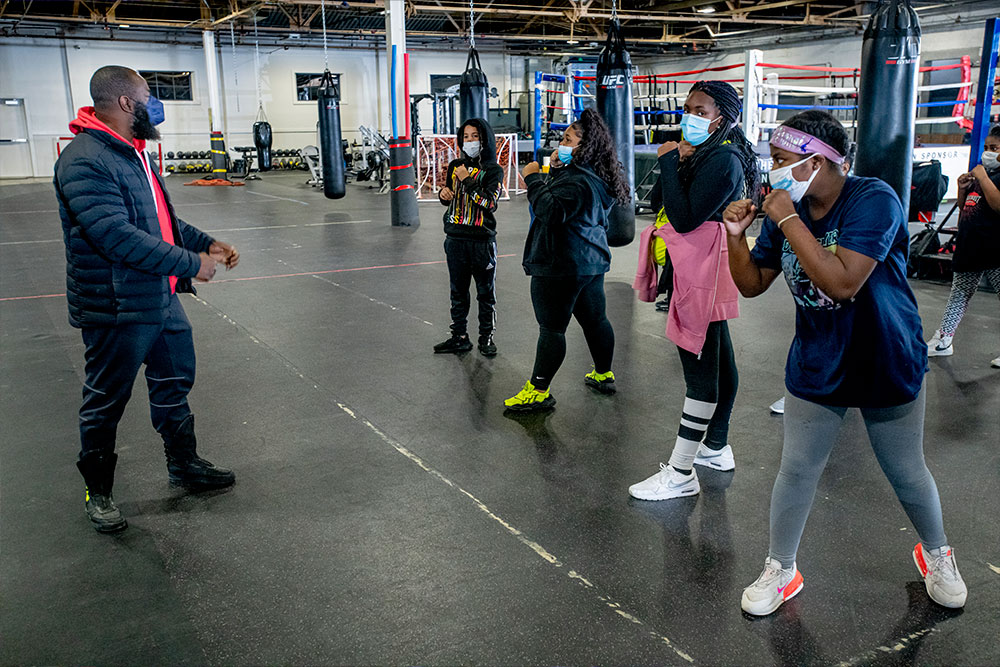 If you're interested in volunteering for any of these roles, please fill out the form below and we'll be in touch as soon as we can.