The largest group of DBG seniors we've seen in years is set to graduate. We are so proud of these amazing students and our team who worked hard and got the job done despite the challenges of COVID-19. This is part of a series Celebrating our 2021 DBG Seniors.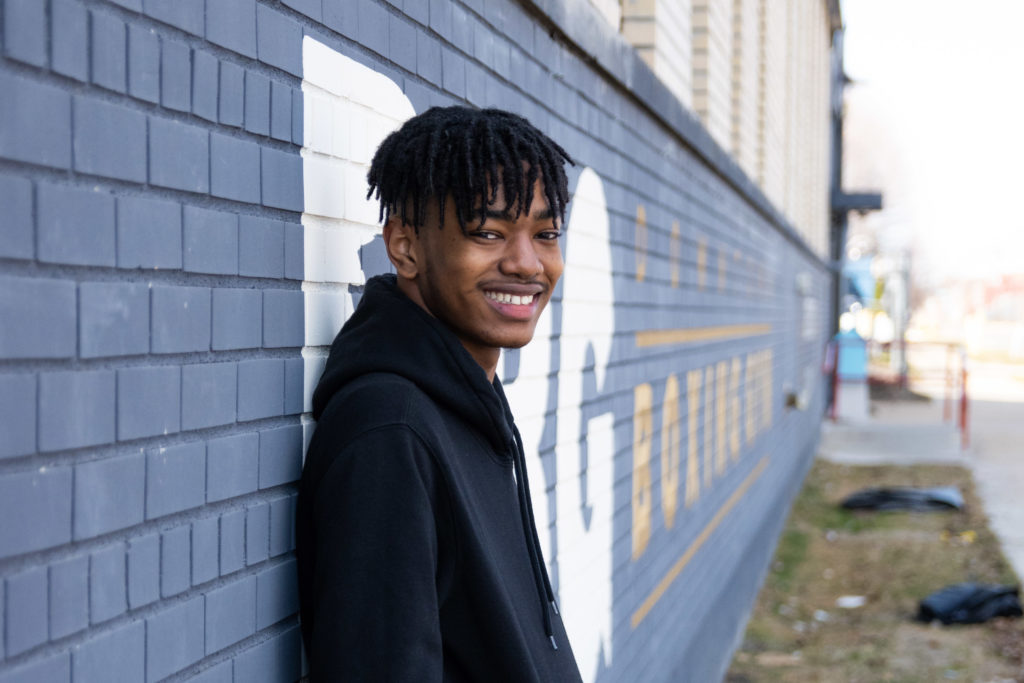 Omarion, a De La Salle Collegiate High School senior, has been attending DBG since 6th grade along with this twin brother, Kamarion. During that time, he learned discipline through boxing, improved academically, and developed creatively as a photographer. He even started his own photography business. (You can check out his work on Instagram at @omarsmitty_.)
"You can capture anything you want with photography. There are no rules about it," he says, explaining why he's so passionate about snapping still shots with his camera. Read more about Omarion's photography here.
Looking back, Omarion remembers how new everything seemed when he first walked into the gym. So much has changed. He says the discipline he learned through workouts and academic tutoring at DBG has had a lasting, positive impact.
"[When I first came to the Downtown Boxing Gym], I thought it was going to be hard at first, but when I got here, I saw that they care about you and they are not going to let you down," he said. "Through boxing, I think I changed as a person by knowing to keep calm and knowing when to act and control myself. I have more discipline. I learned how to be patient with people. I find ways to adjust that I hadn't done before."
Omarion views DBG's founder and CEO Khali Sweeney as a father figure and the gym's coaches and students as family.
"Khali taught me how to be a man," he says. "How to take care of myself, how to carry myself in the world, and how to handle myself."
He will always look back on the fun times he had at DBG and the memories he made including playing football in DBG's outdoor space during the summer. When Omarion remembers the COVID-19 pandemic that changed so many things about his senior year, he says he will once again think about his DBG family.
"At the beginning of the pandemic the Downtown Boxing Gym was delivering food, and we needed that," he says.
During his time at DBG, Omarion's grades improved, "as soon as I came here." In 2017, when he was 14 years old, local dentist Dr. Tim Steimel donated his services to fix a chipped tooth, changing his bright smile forever.
In 2019, he flew to New York City with Khali and several students to be part of an ad campaign for Tommy Hilfiger that featured local heroes. (Can you spot Omarion in the video? Click on the video player below to watch.) 
Through all of his years at DBG, Omarion has continuously grown into the confident young man he is today. He's still finalizing plans for after graduation and intends to keep his photography business going strong.
"Thank you for everything that you've done for me and my brother," he says.
Omarion, we are so proud of you and we know you'll succeed in all you do. Congratulations to you and the amazing DBG Class of 2021!