The largest group of DBG seniors we've seen in years is set to graduate. We are so proud of these amazing students and our team who worked hard and got the job done despite the challenges of COVID-19. This is part of a series Celebrating our 2021 DBG Seniors.
Building mental and physical strength are the hallmarks of Trevion's time at the Downtown Boxing Gym. A graduating senior at Detroit's Martin Luther King High School, Trevion (also known as Tre) has been attending DBG for more than two years. 
As he approached his senior year, like all of this year's graduates, he says COVID-19 posed some unique challenges. He was featured in this Detroit Free Press article and photo gallery about organizations that have gone above and beyond for students during the pandemic.
"I didn't imagine this [the pandemic] at all. I was still hoping that they'd open the schools, but I've been going to the gym to do my schoolwork," he says. "They've helped me [with virtual learning], so I've been alright. They've been motivating me to get my work done."
Tre measures his success over the last two years by the major improvements he made with his grades and his GPA. He says that steady increase in knowledge and learning started when he began coming to DBG, and he credits our tutors and full time academic staff with helping him build and grow.
"Miss Kristin, Miss Amy – all the teachers. It was either them helping me, or getting the tutors who could," he says.
Learning a foreign language was another accomplishment. He says DBG provided him with the resources to learn French. The Downtown Boxing Gym was not only a place for Tre to grow academically. He says being in the boxing ring helped him make important changes, too. 
"Training gave me better discipline," he says. "It made me better at the things that I struggle with."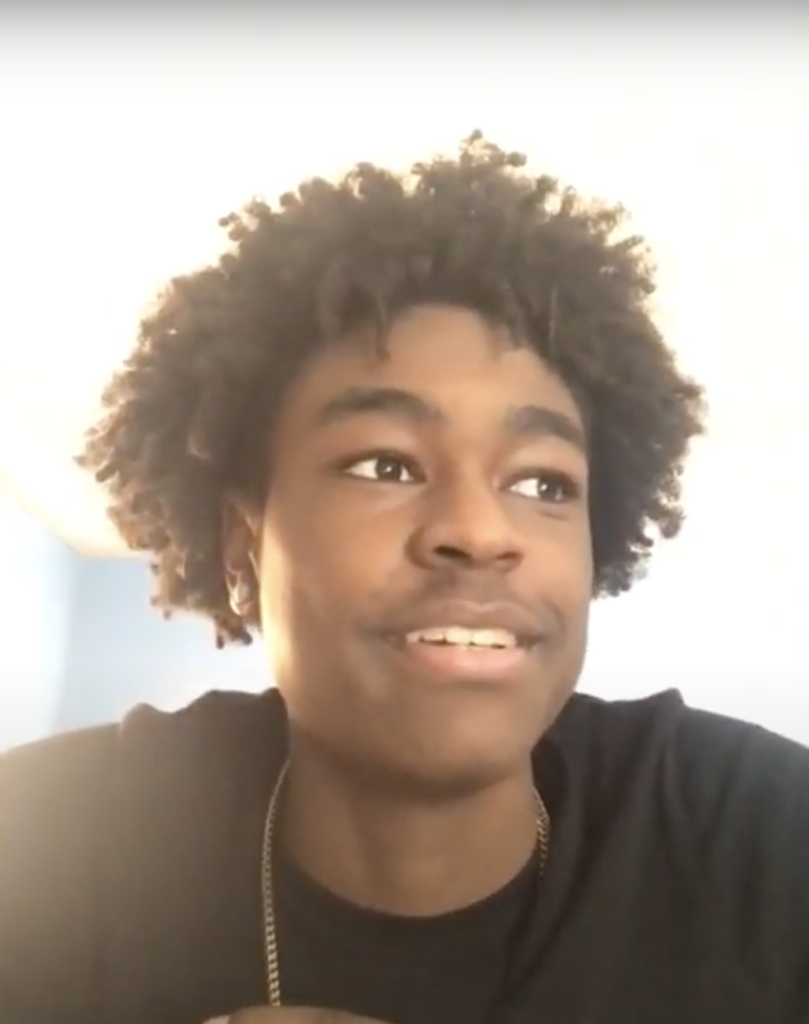 As a result, Tre says he learned more about himself and that kept him moving forward in a positive direction. Now he says he's learned skills he will carry with him for life.
"[Sometimes it's about] being the better person," he says. "It's not always about fighting."
Tre is currently in the process of applying to trade-school in order to one day become a home builder. Tre plans to attend school for 4 years while working part-time. As he gets set to mark the major milestone of graduation, he says he's thankful to those who have pushed him along the way.
"I thank them for just being there, helping me with schoolwork and keeping me on a stable path."
Please join us in saluting Tre and all of our DBG 2021 graduating seniors!