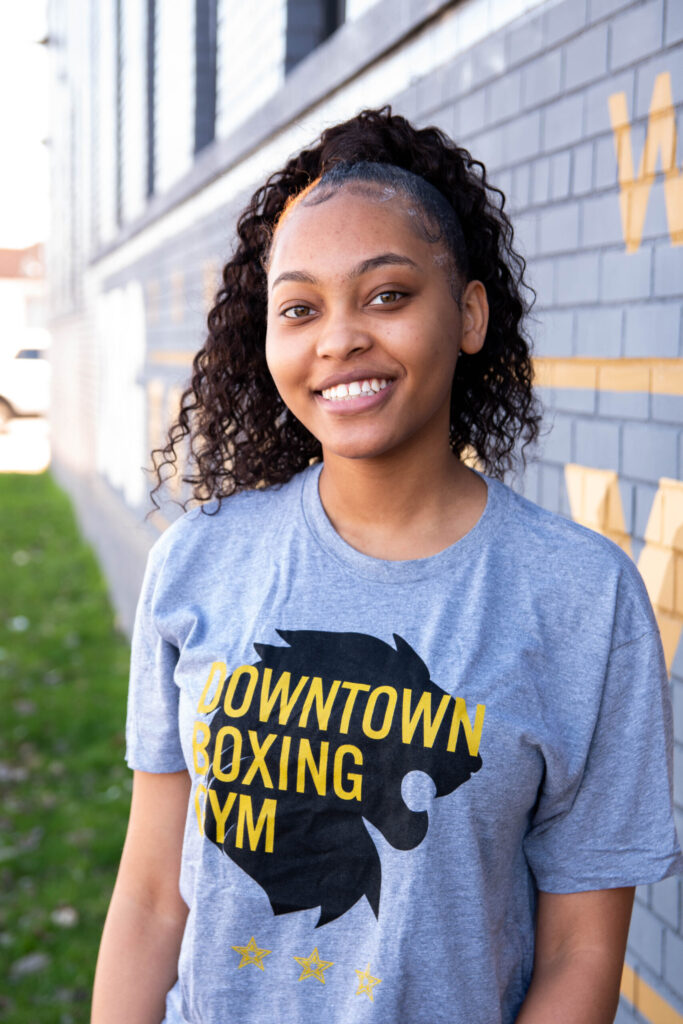 Not many people can say they beat a celebrity in chess, but Renee Canty has bragging rights for winning an intense chess match against Detroit rapper Tee Grizzley at just 15 years old. That takes guts, brains, and strategic thinking – all strengths Renee possesses.
"When I first came here in eighth grade, I didn't really play – but then in 9th grade, I really got into chess and I just played everybody," she says. 
It got to the point where Renee was even beating staff members as she rose through the ranks. She says Coach Khali's lessons and guidance taught her to find focus through the game.
Renee's chess skills have led to numerous winning streaks at the gym. She is now a chess coach at the Detroit Waldorf School, where she teaches other students.
Renee's passions are not limited to chess. She discovered lacrosse at DBG last summer and hopes to continue to play in college at Wayne State University.
Renee says her time at DBG helped with her academics, focus and gaining confidence in all she pursues. With the help of Miss Amy, Miss Katie and Miss Kristen, Renee says she started to improve in math.
"I learned how to stay calm and think before I do something," she says, adding that DBG also taught her to better cope with everyday life challenges.
Renee's intellect shines when she mentors her peers. Her favorite memories at the gym are the carefree days during summer programming when she got to sample various sports with different athletic coaches.
After graduating from Cass Technical High School, she will pursue a degree in nursing at Wayne State. Renee's desire to care for others not only comes from her heart, but a personal connection: "Cancer runs in our family, so I really want to help others who can't help themselves," she says. 
Renee's gift for teaching and caring for others, her quick thinking and winning spirit, will carry her far as she pursues her dreams. Congratulations, Renee and our DBG graduating Class of 2022! We are so proud.