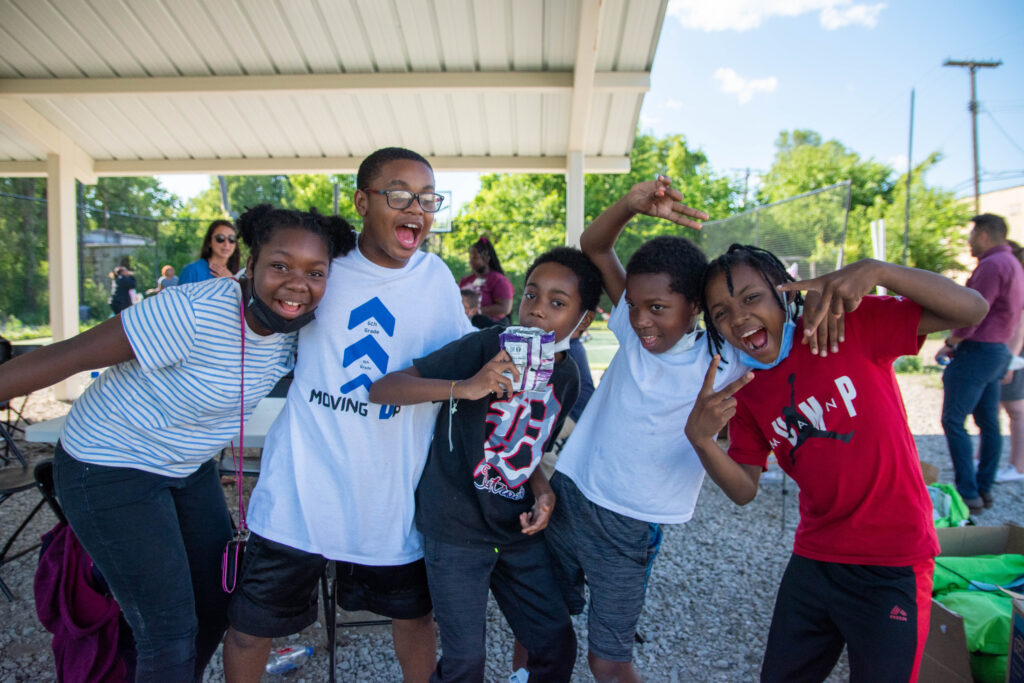 The Downtown Boxing Gym's new outdoor learning pavilion was the perfect backdrop for a recent celebration honoring DBG's reading rockstars. About 60 students and 10 mentors who participated in the boxing gym's literacy program during the 2021-2022 school year gathered for some fun, games, and sweet treats to mark their major accomplishments.
The literacy program, in partnership with Center for Success, has had a lifechanging impact. At the start of the school year only 28% of students were reading at or above grade level. After one year of mentoring, that number jumped to 55%. After two years, 73% of our students are reading at or above the appropriate level for their age group.
"Reading is so important to us at DBG because it's the foundation on which our students build their understanding of the world," said Skylar Burkhardt, DBG's Data and Literacy Coordinator. "In order to 'train kids for life,' we must give students the tools they need to explore new perspectives, analyze bias in sources, and even imagine a better world which they will one day create."
Together, DBG and Center for Success hosted more than 228 literacy mentoring sessions, totaling 2,161 hours of one-on-one mentoring in the last year alone. Students who participate in the program work with their mentor twice a week, reading, playing literacy games, and writing.
Sixth grader, Jaden, says the program helped him jump from a 2nd grade reading level to a 7th grade level, assisting him in all of his subjects. Parent, Janine Cain, shared these thoughts about her child's progress.
"My daughter didn't know how to read at all before this program. Now she's reading three books a day," Mrs. Cain said. "I appreciate how this program has the children enjoying reading and they're much more confident in test taking."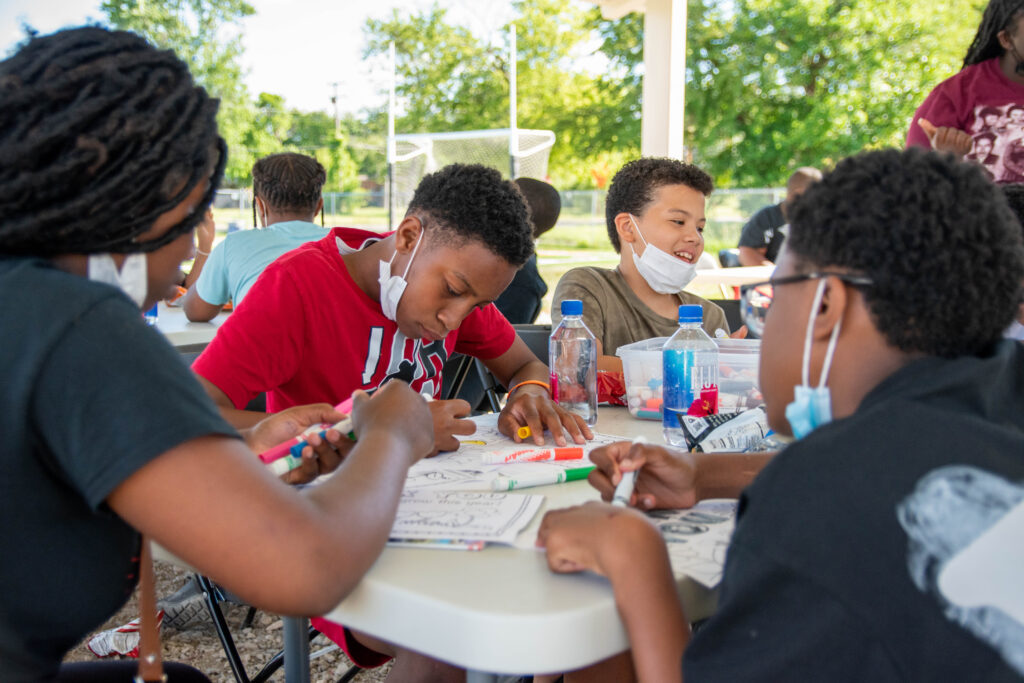 "The interaction with all the mentors has been a pleasure," added parent Vanessa Rose. "I love how personal they are with making my daughter feeling comfortable, as if we are all family. "
The students and mentors celebrated like the rockstars they are with pizza, popsicles and snacks, a photo-booth, water balloon toss, crafts, and bingo. It was high-energy ending to a truly spectacular year. Congratulations to all involved!