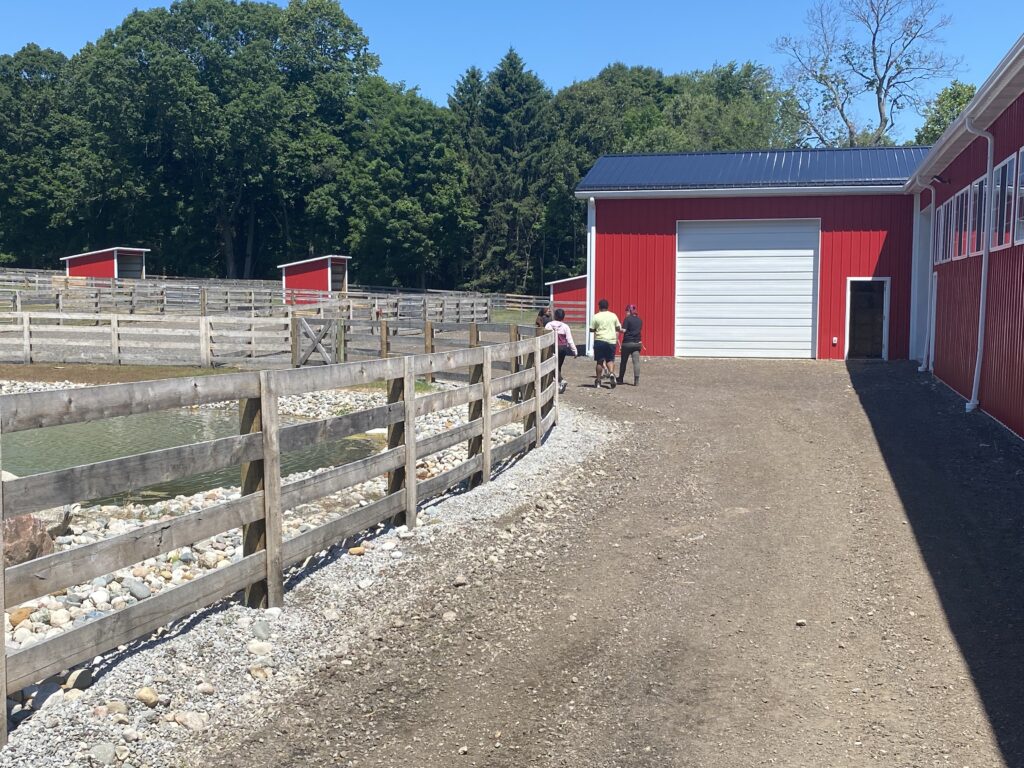 Have you ever met a stray pig? A rescued goat? A hen with no place to call home? Downtown Boxing Gym students recently met a whole host of rescued farm animals during a special field trip to Abraham Ranch in Clarkston.
This isn't just any ranch – Abraham Ranch, owned by DBG supporters Erik and Katie Abraham and operated by Michigan Humane, is a 140-acre facility that rescues, rehabilitates, and rehomes farm animals. The ranch includes a brand new 20,000+ square foot barn, a riding arena, rolling pastures, wooded trails, scenic ponds, a vegetable garden, and more.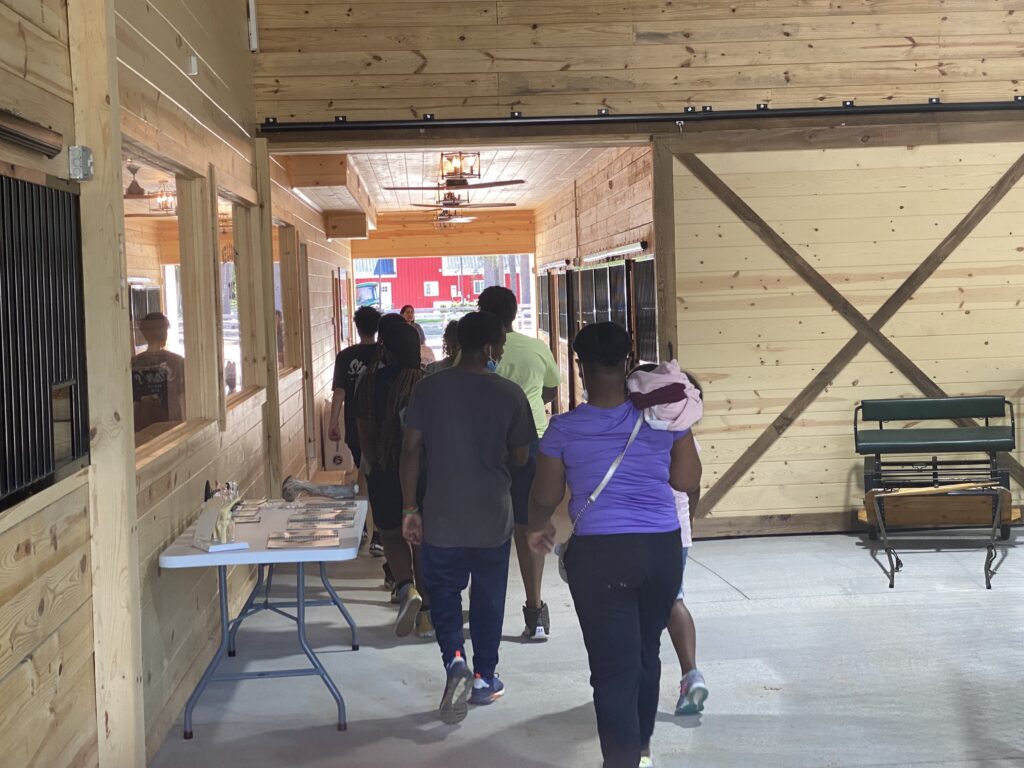 Abram Ranch is not open to the public. DBG students were the first to experience a field trip there thanks to Katie Ouwerkerk, Facility Director of Operations with Michigan Humane, and the Abrahams, who graciously welcomed DBG.
"My favorite part was seeing all the animals, like the pigs and the cows," said Erick, a DBG 10th grader.
"I liked seeing the inside of the barn instead of the outside," added 11th grader, Joy.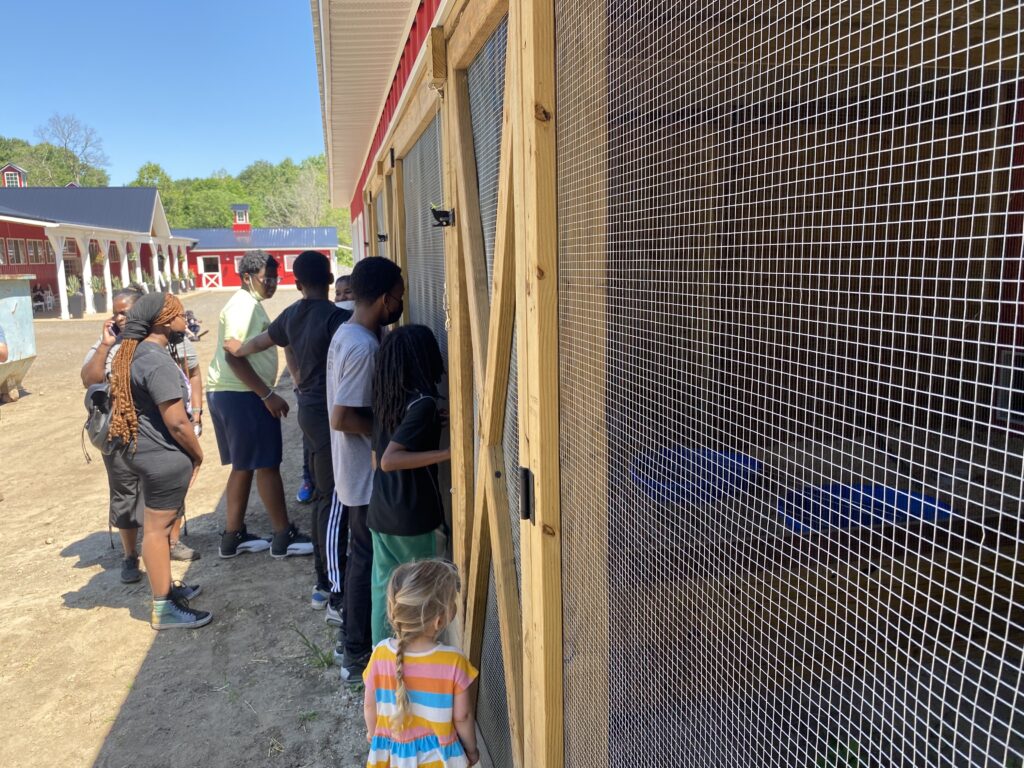 The visit included a guided tour with members of Michigan Humane who shared fun facts about the animals along the way. The students then took part in a scavenger hunt, were provided lunch, and participated in sessions where they learned the basics of animal care. Among the residents of Abraham Ranch are two horses recently rescued by Michigan Humane and Detroit Police that were found malnourished and abandoned in an alley near Corktown in Detroit.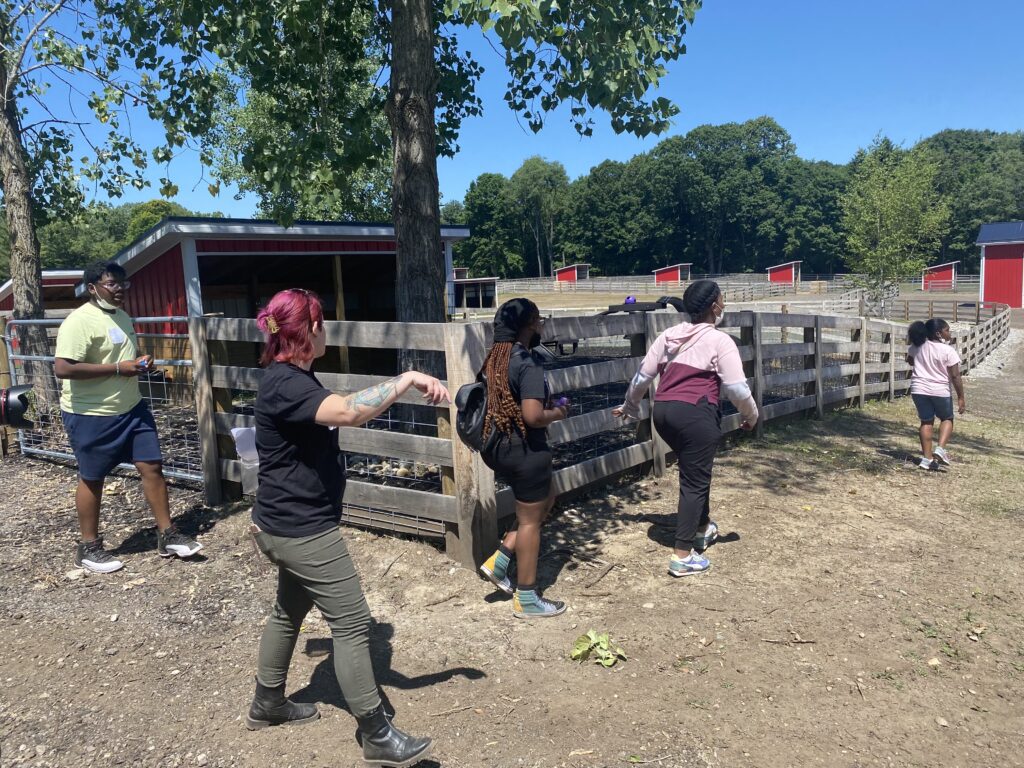 "Michigan Humane houses and cares for more than 100 livestock and other domestic animals each year," reads the Abraham Ranch website. "The facility is designed using best-in-class animal care leveraging Michigan Humane's veterinary team and partnerships for animal rehoming and replacement."
The field trip was a valuable learning experience, one that expanded our students' horizons while showing them paths and perspectives they may not otherwise see.
"While lots of our students are animal lovers, this trip offered a lot of insight into both the great possibilities for working with animals and the difficulties of these relationships," said Clay Coda, DBG's STEAM Lab Coordinator. "Our students learned about the responsibilities and joys that come with providing high quality care, especially to animals that come from difficult backgrounds. The teams from Abraham Ranch and Michigan Humane did an awesome job of conveying these complexities while also making the experience hands-on and fun."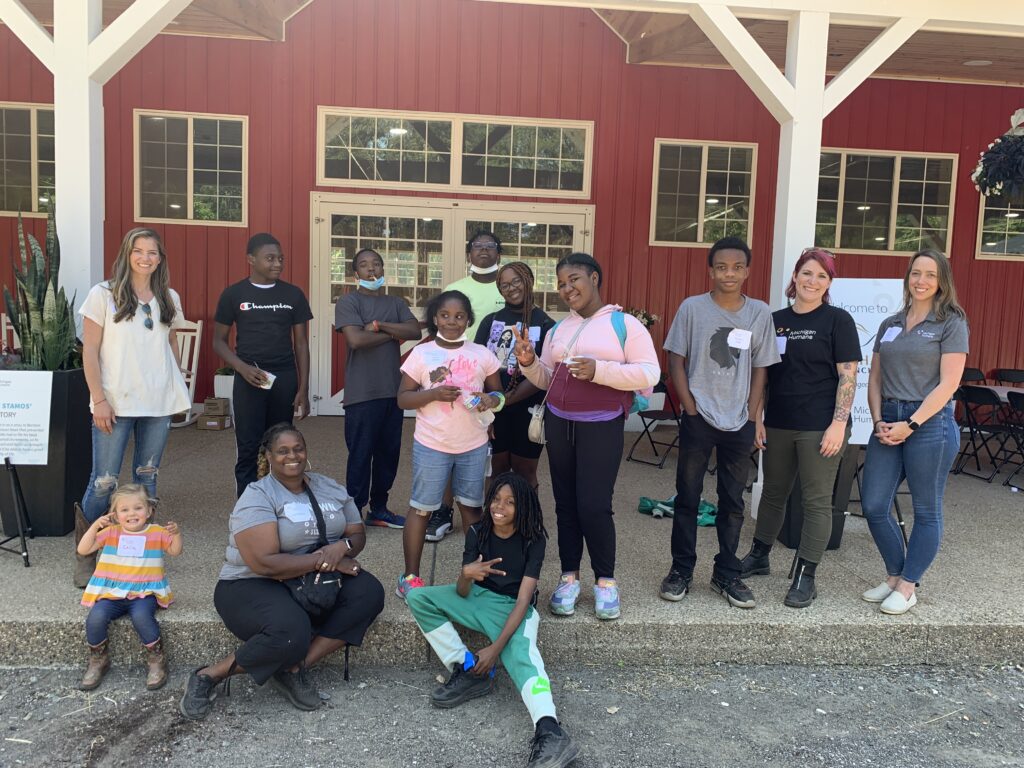 Abraham Ranch was purchased by the Abraham family in the fall of 2020. They gifted the overhauled property to Michigan Humane to save animals from neglect. The ranch also practices conservation and responsible stewardship, serves as a retreat for humans in need of reconnecting with nature, is a resource for education about animals, nature, and the environment, and helps people make informed decisions about cleaner food sources. From all of us at DBG, thank you for this memorable day.