We could not do what we do without our amazing volunteers! This is part of a series of blog posts to spotlight and celebrate the professionals from all over metro Detroit who give of their time and talents to help our students every single day. We are truly thankful for our volunteers and the spirit of community they bring to the Downtown Boxing Gym. Together, we are changing lives and helping make our students' dreams come true.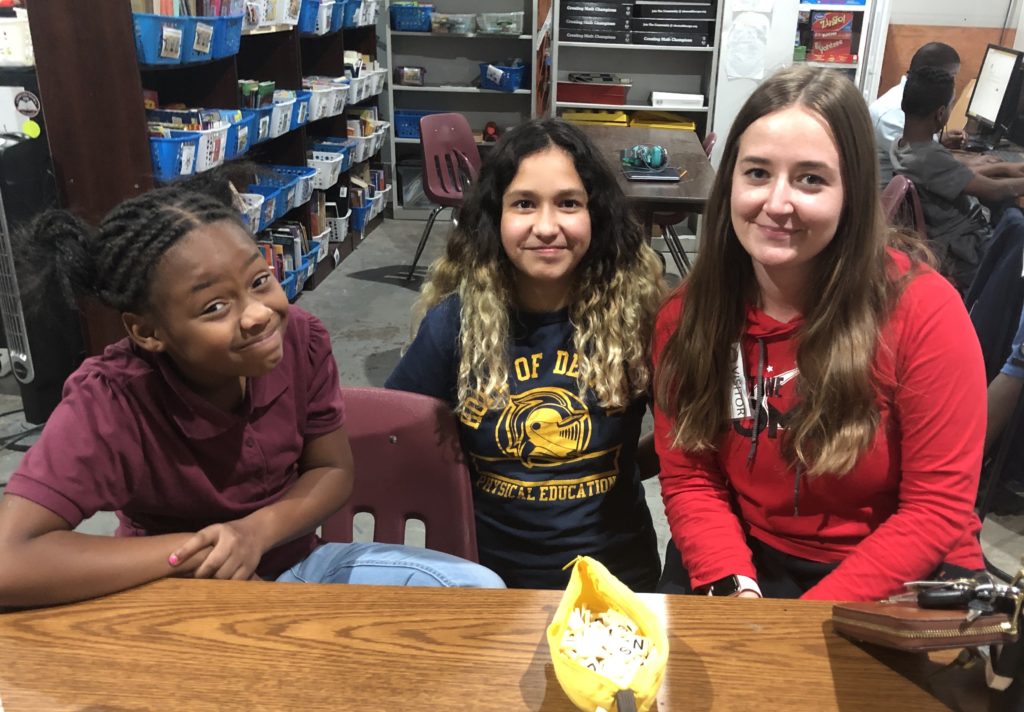 With the new school year in full swing, DBG is in need of NEW volunteers! We're putting out the call for dedicated volunteers to join our academic team to help with tutoring, mentorship and more!
We offer a variety of opportunities from weekly tutors or mentors to one-time events or administrative assistance. Or pitch us your own idea! Interested? Check out our
volunteering page
for more information.
Sloane Leppen is one of the many volunteers who work with us each week and we are truly grateful. She's in her second year as a middle-school English teacher at Keystone Academy in Belleville, the school she attended as a child. She's also studying for a master's degree at the University of Michigan-Dearborn with a focus on teaching English to those who speak other languages.
"I work much more than 40 hours a week, plus I have grad school," Leppen says. "But, I'm so passionate about working with the students at DBG, I'm more than happy to volunteer my time."
Each Monday afternoon, when the bell rings to signal the end of classes, Sloane makes the 30- to 35-minute commute to Detroit's east side to put in a second shift volunteering with our students.
Leppen, 26, spends most of her time tutoring students in grades 3-6, though she says she enjoys working with high-school students as well. As an English-teacher, she focuses on what's most natural – helping with reading, writing and comprehension skills.
"I have a strong passion for giving back to the community, so I make time," she says.
Leppen, who also lives in Belleville, volunteers at the gym each week. She first heard about DBG through social media and after seeing a TV report about our program, she decided to reach out by filling out our online volunteering form.
"I love it. I really enjoy going there on Mondays," Leppen says. "The kids are super dedicated, and they're always enthusiastic to work hard, which is great. They're also sweet and caring, which is really nice as well. And they try really hard."
Leppen says she often recommends volunteering at the gym to her friends and coworkers.
"It's always such a positive environment and it ends my Monday on a good note, which is awesome," she says.
The Downtown Boxing Gym is grateful to have such dedicated volunteers. Check out our volunteering page for more information.