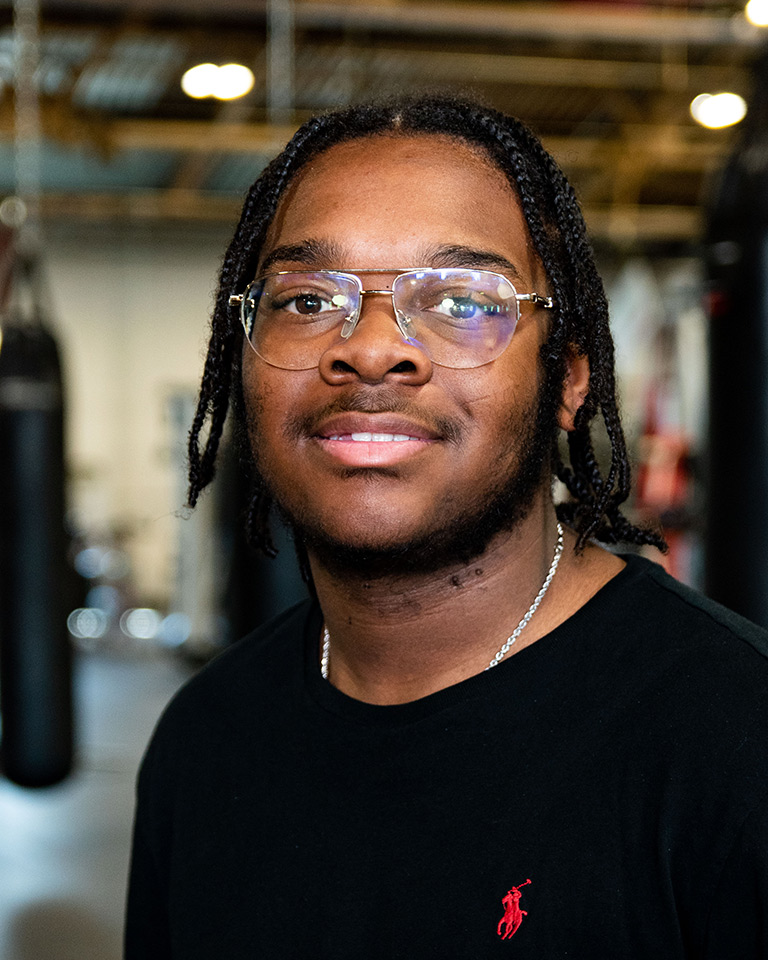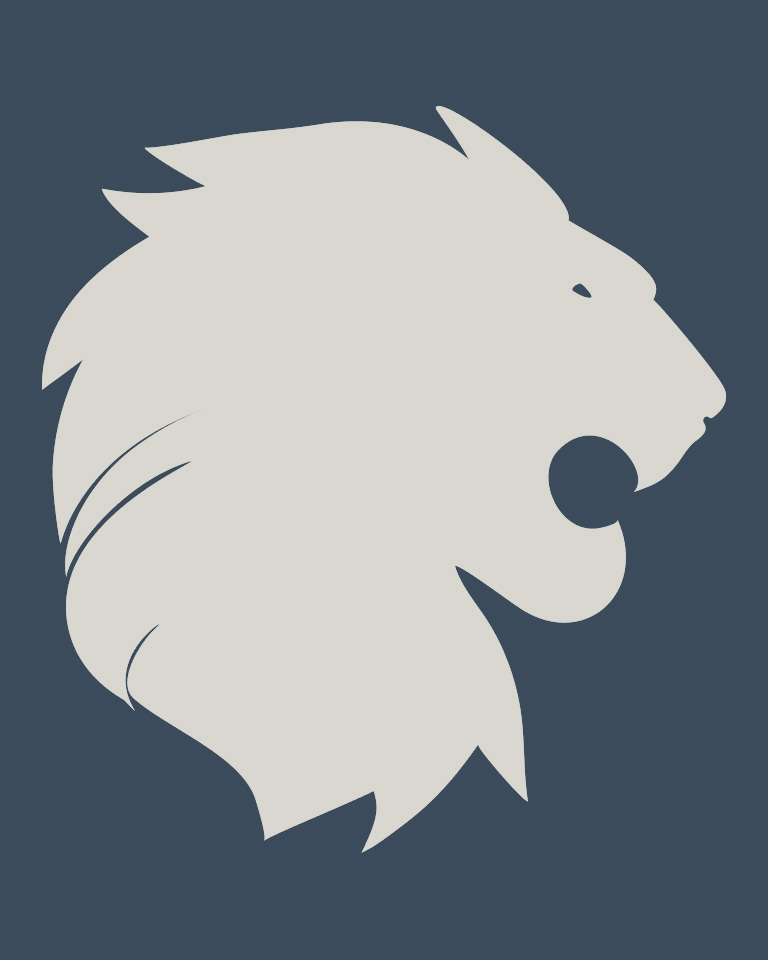 Chris
Elementary Homeroom Representative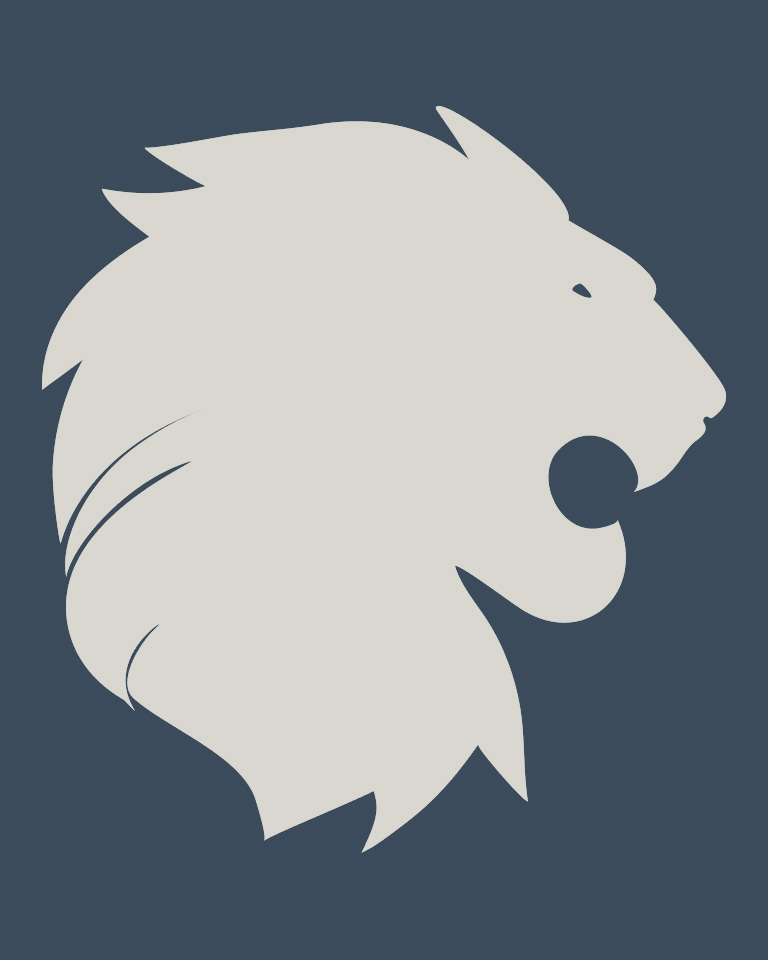 Steven
Elementary Homeroom Representative
Nickaya
Middle School Homeroom Representative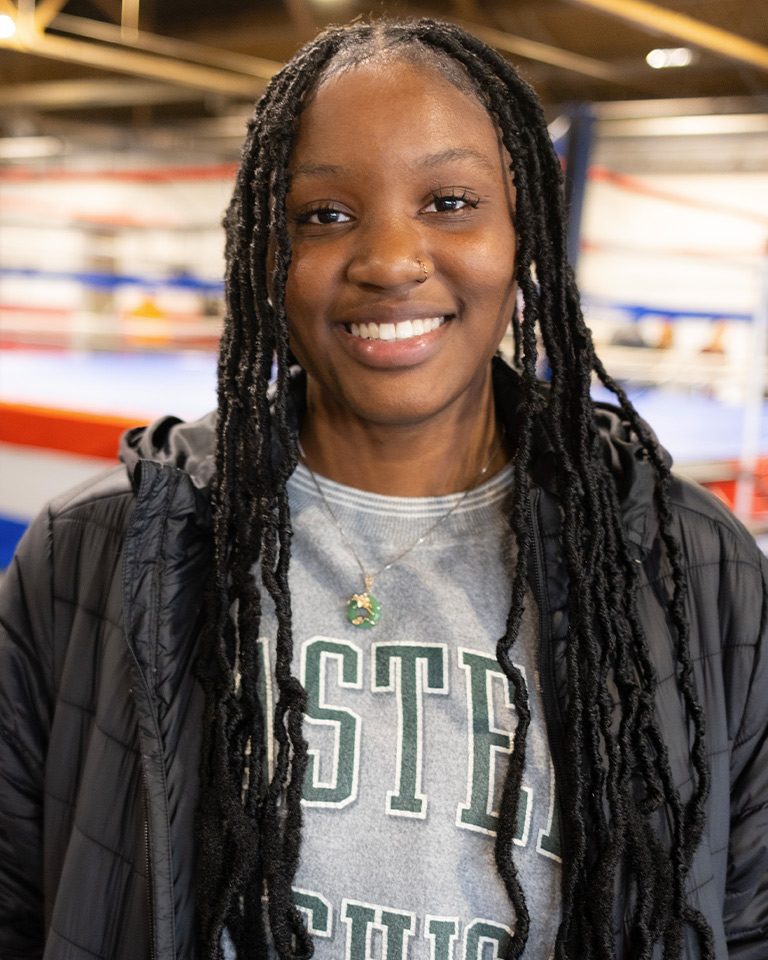 Jordyn
High School Homeroom Representative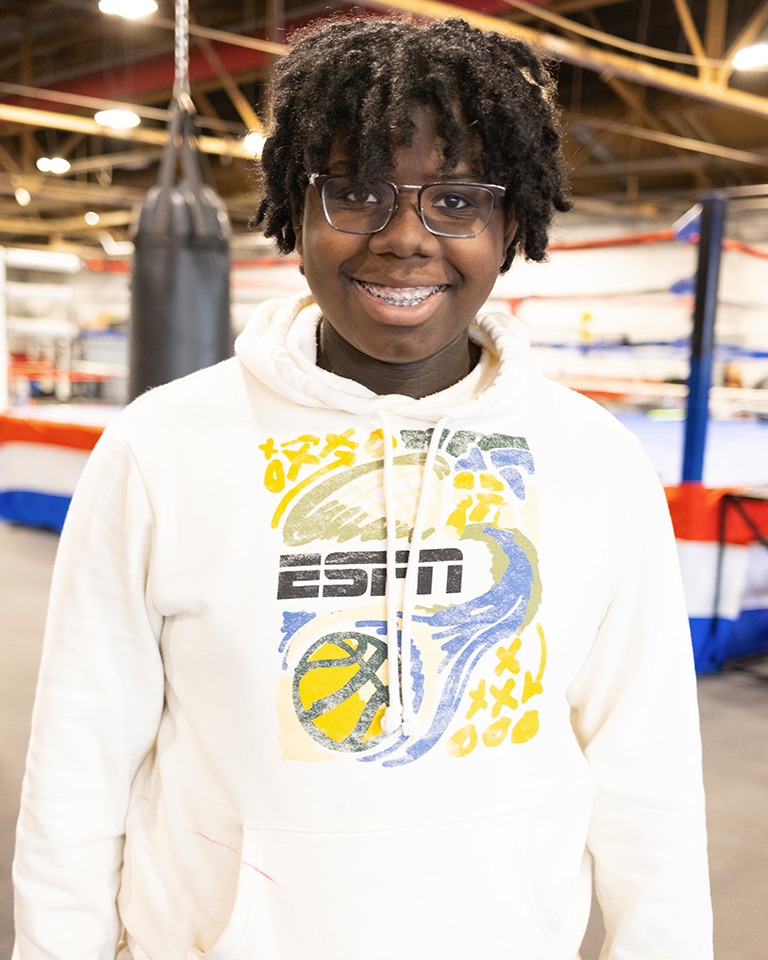 Eric
High School Homeroom Representative
Parent Committee (Coming Soon)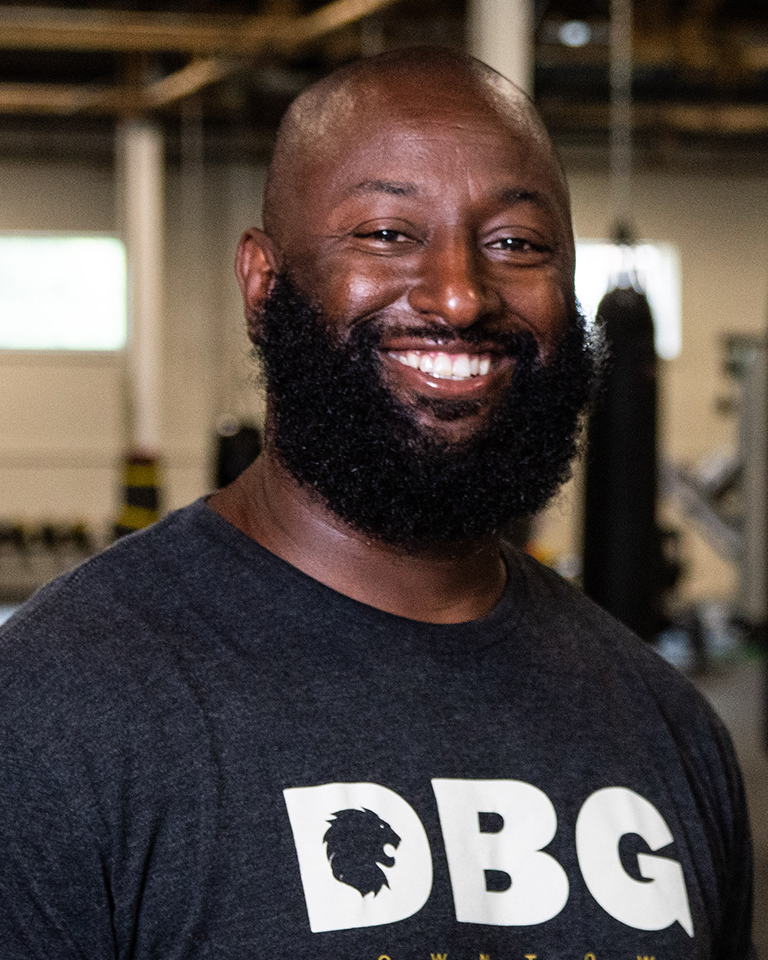 Khali Sweeney
Founder and CEO
Khali had the passion, determination and bold vision to open DBG in 2007 and as our founder and CEO, he continues to mentor, inspire, innovate, and shape our program to this day. His life's purpose is helping young people succeed. Khali's unwavering commitment to our students, our mission, and making the world a better place, helps drive every decision we make. Khali's own challenging academic and life experiences inspired him to start our program. Among his many honors, Khali is a CNN Hero Top 10 Finalist and a recipient of Michigan's Governor's Service Award for Mentor of the Year.
As he often says, "We don't see bad kids. We see kids who haven't been heard yet."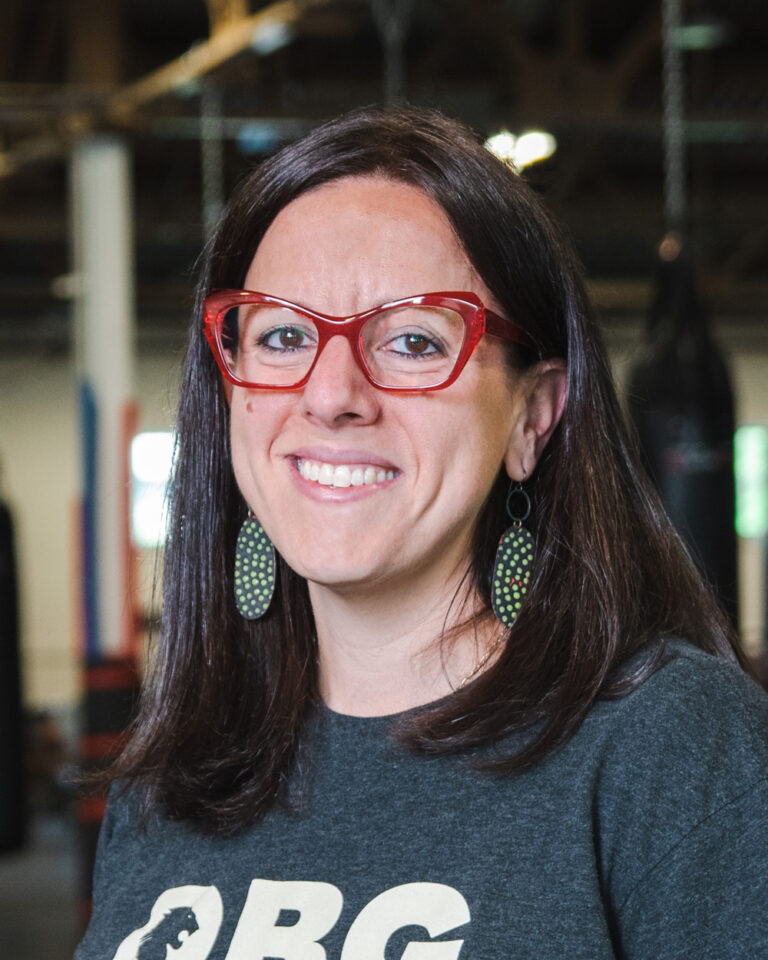 Jessica Hauser
Executive Director
A dynamic nonprofit leader, Jessica wears many hats at DBG. She leads our staff, directs fundraising efforts, builds vital partnerships, provides strategic direction, and much more. Jessica earned a bachelor's degree in political science from Oakland University and completed coursework in International Children's Rights at the University of Michigan. She is a member of the Michigan Afterschool Partnership which champions statewide access to quality and equitable out-of-school time programs. In addition, she serves on the board of the Detroit chapter of Women in Sports and Events (WISE), participated in Leadership Detroit, and is a Crain's 40 Under 40 honoree.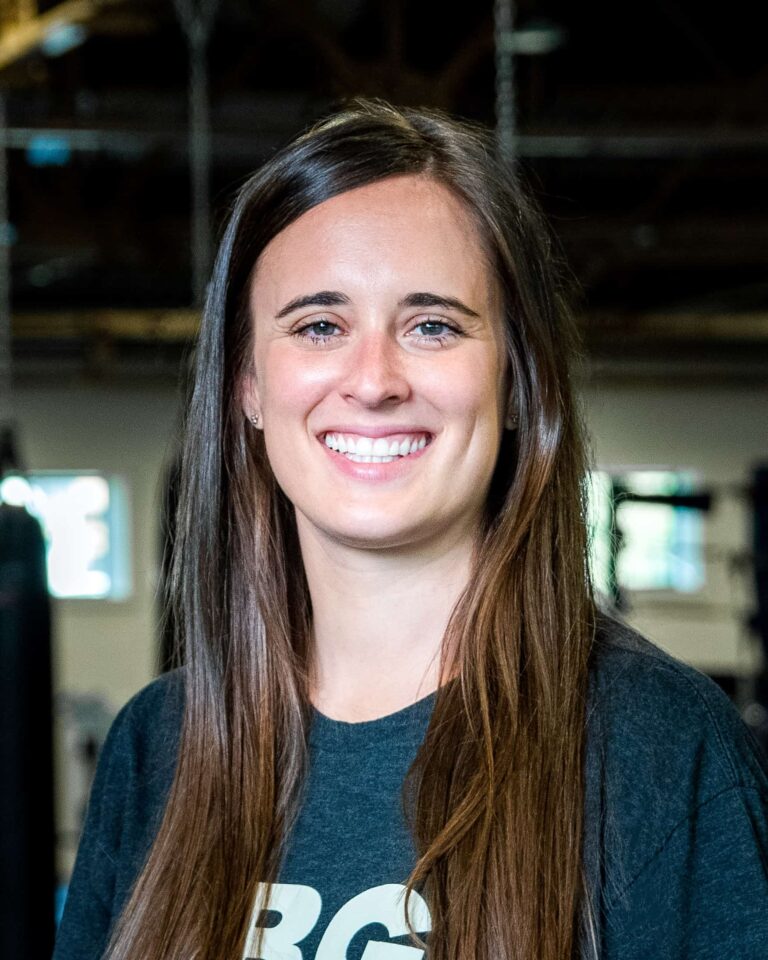 Katie Solomon
PROGRAMS DIRECTOR
DBG offers a wide variety of engaging, fun, and life-changing academic and athletic programs and Katie is at the center of it all. As Programs Director, she supports DBG's athletic, academic, and transportation teams while driving our culture through every decision that's made. Katie earned a bachelor's and master's degree at Michigan State University. She spent many years teaching in both Detroit and Chicago public schools before joining the DBG team. Katie says she's inspired to work with such dedicated people "who will do whatever it takes to ensure our students succeed" and loves seeing students discover their passions.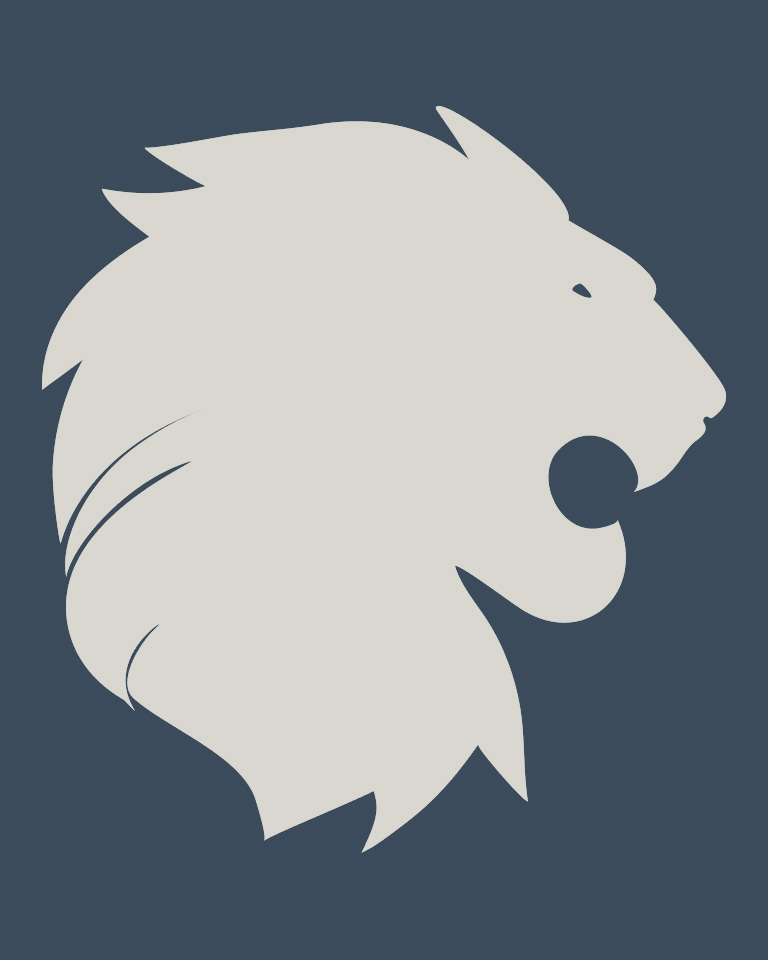 Peter Fezzey
Chief Advancement Officer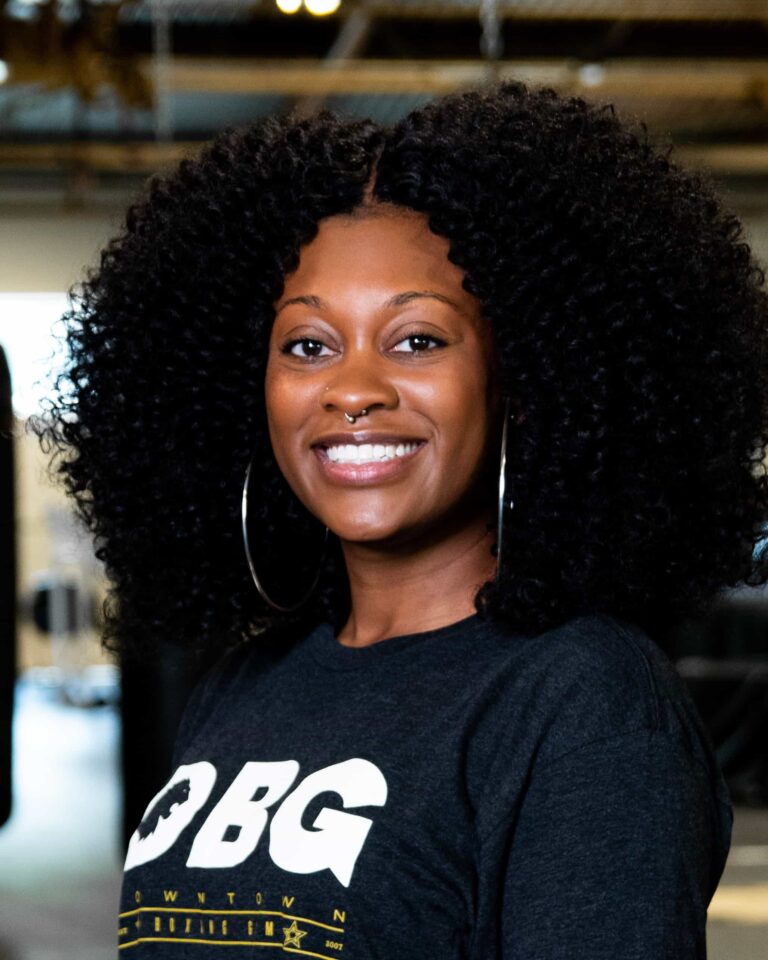 deanna miller
Foundation Advancement Manager
DeAnna serves as our Foundation Advancement Manager, helping to secure the grants and funding DBG needs to operate and grow. She is a graduate of Howard University and the University of North Dakota. and currently attends Wayne State University where she is working toward a Ph.D. in English. DeAnna has taught English composition, community writing, African American Literature and Culture, and gender studies courses at the college level. She is most inspired by the warm family atmosphere at DBG and the close relationships with students and staff.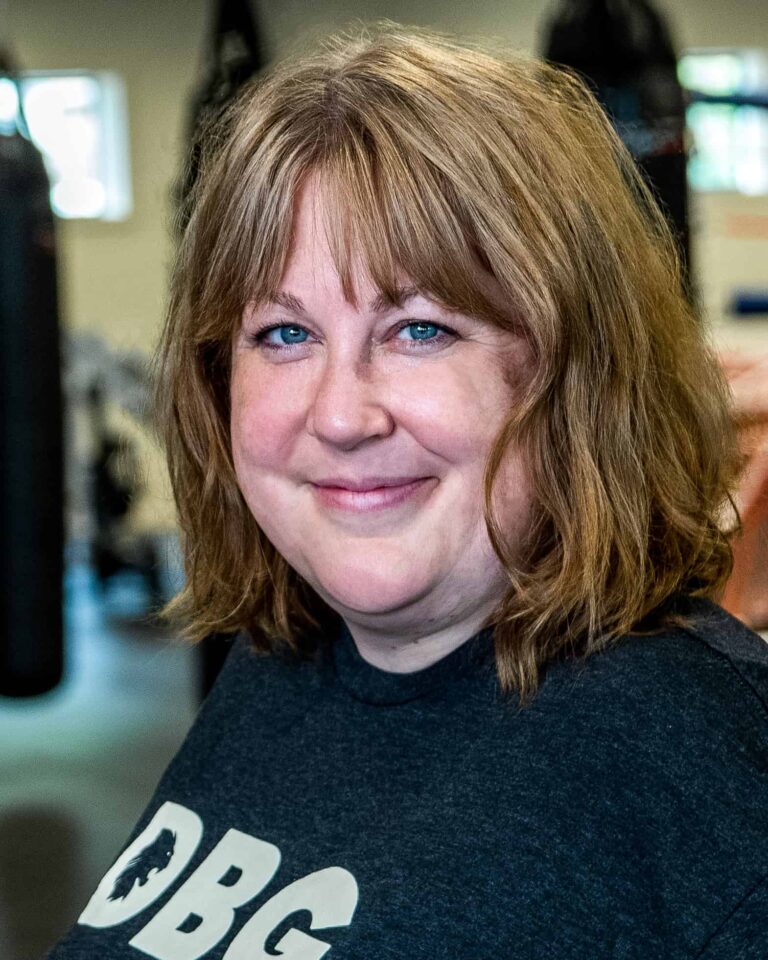 meredith potter
Chief of Staff for Fund Development
Researching and tracking grants, managing our database and donation platform, and supporting our development director in executing fundraising efforts are just a few of Meredith's many roles as DBG's development associate. All of her hard work helps to sustain and grow our community of supporters and friends. A graduate of Mary Washington College and the University of New Hampshire, Meredith was an English teacher, a dorm parent, and a college counselor at a boarding school. What inspires her most about DBG? "There is always something new happening. The energy of curiosity and adventure is invigorating," she says.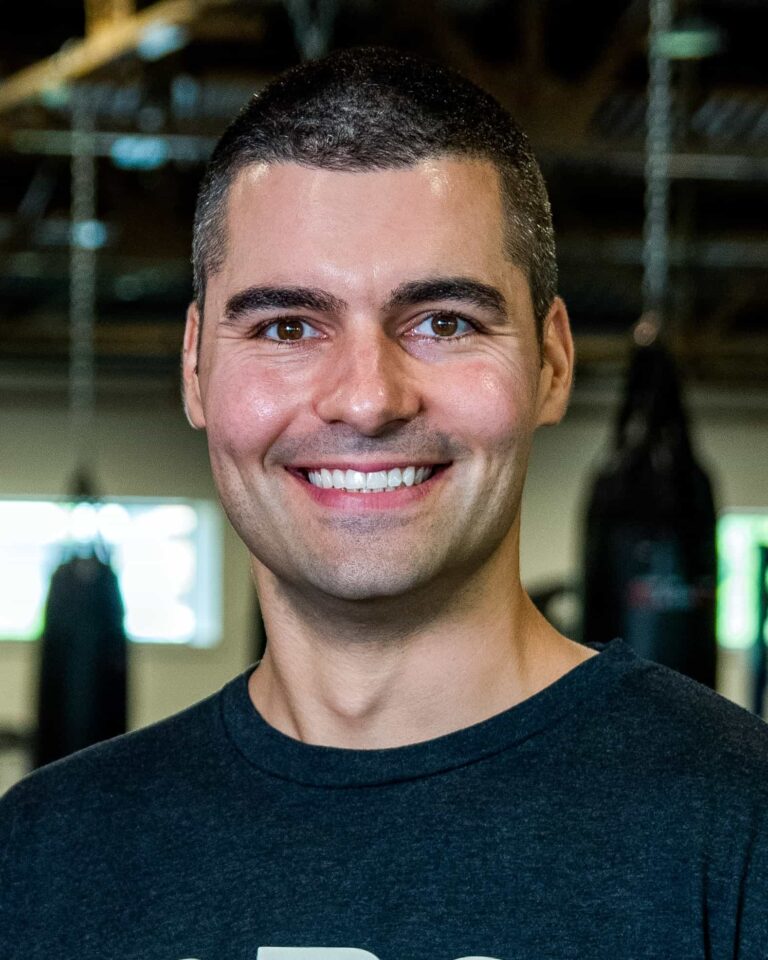 nick mancuso
DONOR EXPERIENCE MANAGER
Nick is responsible for the strategic engagement and stewardship of DBG's existing individual donors. He also cultivates new donors while managing facility rentals, events, and donation data. In addition, Nick assists with marketing and external communications to
key constituents. Prior to joining DBG, Nick served as a financial advisor at Plante Moran and assistant director at the University of Michigan Athletic Department. He earned a bachelor's degree from the University of Michigan and an MBA from Wayne State University. "I'm most inspired by students who overcome challenging circumstances to graduate from high school and thrive," he says.
nisha patel
ADMINISTRATIVE MANAGER
Nisha keeps things running smoothly behind the scenes at DBG, managing calendars and communications for our executive director and CEO and working to drive processes and action–oriented results. She is also a champion for change, focused on improvements for our organization's long-term growth. An Ohio native, Nisha is a graduate of the University of Cincinnati with a degree in exercise science and a minor in business administration. She says working at DBG perfectly blends her passions: "I love children and believe education and physical activity are critically important to a students' growth, development and future success."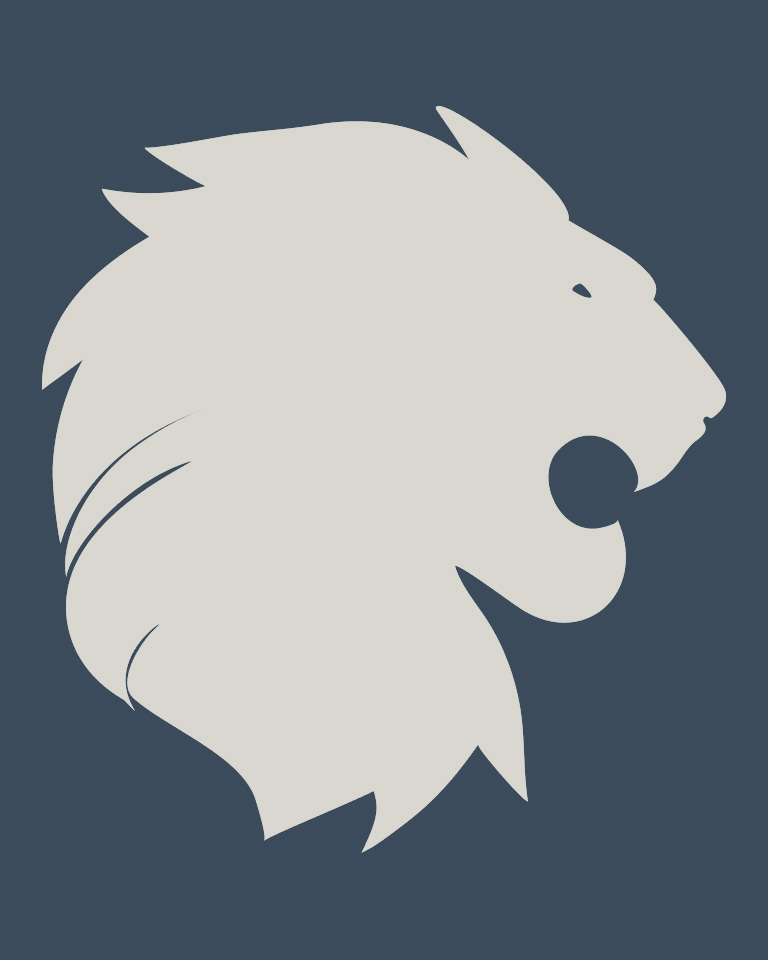 Robin Schwartz
Communications & PR Consultant
Robin serves as DBG's chief storyteller, overseeing all aspects of communications, including PR/media relations, social media, writing, blogs and web content, video production and more. Robin is an Emmy award–winning former TV news anchor/reporter with Fox 2 News in Detroit. She also previously served as a corporate PR executive. Robin has a passion for Detroit, seeing Detroit students succeed, DBG, and the ongoing story of our efforts to change lives and help young people thrive. She owns her own PR and video production firm, Robin Schwartz PR. Members of the media can send inquiries to [email protected].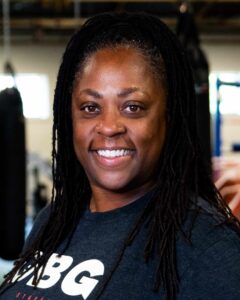 asiya el
TRANSPORTATION & ENROLLMENT COORDINATOR
You could say Asiya, one of our DBG parents, keeps the wheels turning and things moving at DBG. As our transportation coordinator and enrollment manager, she oversees all aspects of our bus and van fleet and transportation program. She also manages student enrollment and parent communication. Before joining our team, Asiya was an assistant Montessori teacher. She also has expertise in cosmetology, music and recording, and can belt out the National Anthem with the best of them. Her favorite part of being on our team? "Seeing the children's faces each day and interacting with them," she says.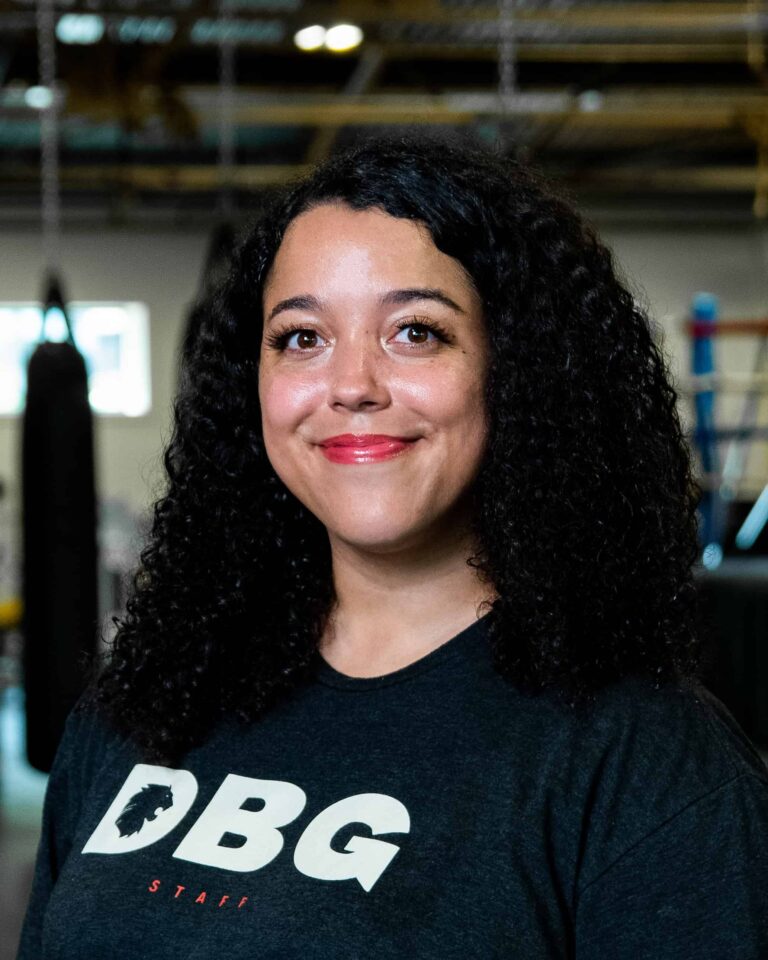 asiyah williamson
APPRENTICE TO THE CEO, ASSOCIATE DIRECTOR OF ATHLETICS
As a DBG alum and proud graduate, Asiyah has personally experienced the benefits of DBG's mission. She oversees all aspects of our athletic department and aims to expose our students to sport sampling and various different forms of physical activity. As an apprentice to our founder and CEO Khali Sweeney, she is learning the ins and outs of what it takes to run a successful nonprofit, grow the program, and keep our mission alive for generations to come. Before joining DBG, Asiyah renovated properties in Detroit through the Detroit Landbank and worked in the mortgage industry.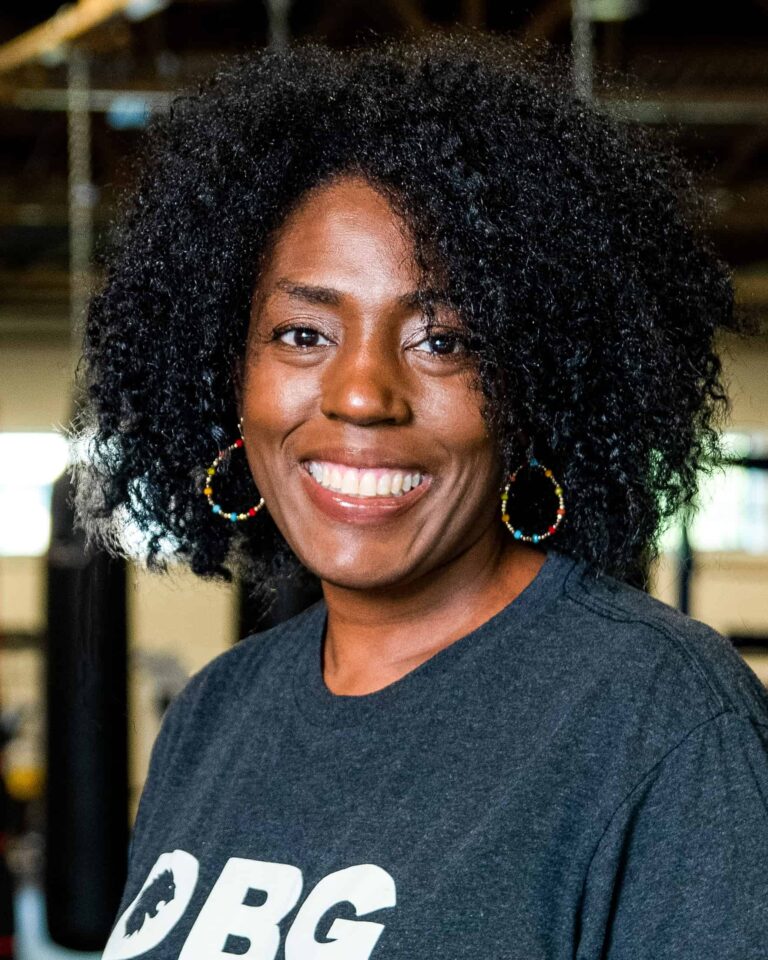 NICOLLE HALL JOHNSON
Associate Director, Academics
Nicolle oversees academic programming for DBG's elementary and middle school students and the STEAM Lab. Her focus is to make sure our students receive the best educational and socio-emotional services to support their growth. Nicolle earned an associate degree from Henry Ford College in Early Childhood Development, a bachelor's in Education and a master's degree from Eastern Michigan University in Curriculum and Instruction with a concentration in leadership. She has been an educator since 2004, teaching everything from math to biology. "What inspires me is the unique niche we have at DBG to 'stand in the gap' by offering support that would normally go unfilled," she says.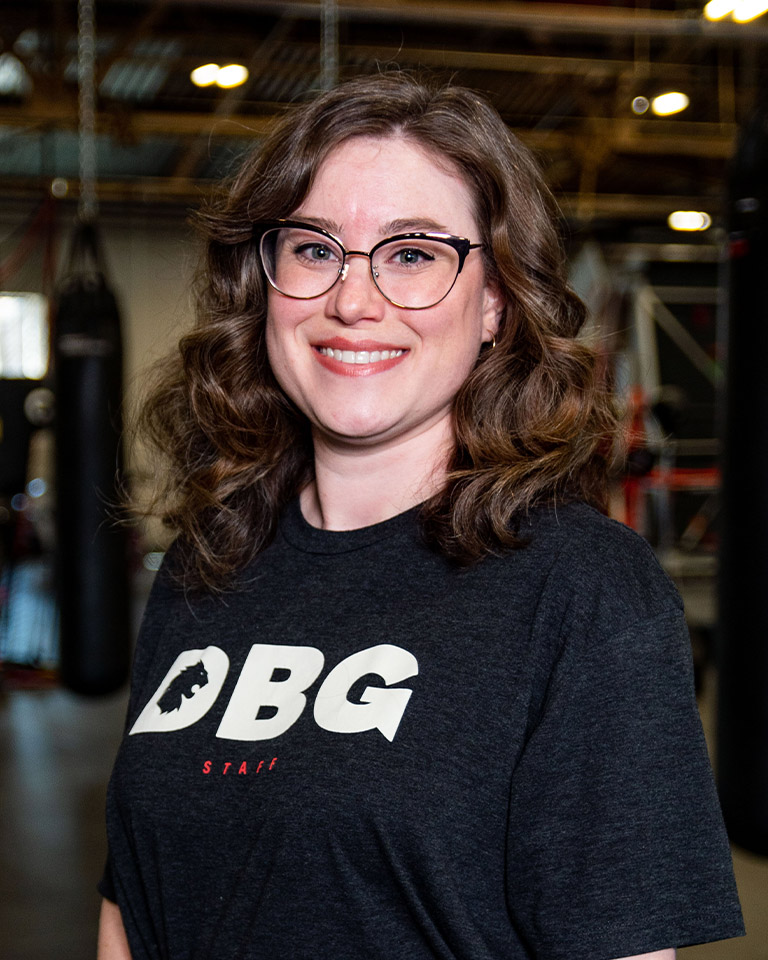 Laura Amtower
Associate Director of Academics: High School
College & Career Readiness
Alumni
Laura Amtower directs all programs for DBG high school students including our high school homeroom, college and career readiness, and alumni efforts. She is a graduate of West Virginia University with a bachelor's degree in Art Education and Visual Art & Design, and the University of Michigan where she earned a master's degree in Engaged Pedagogy, Social Work, and Community Art & Design. Laura has worked in out-of-school-time programming and higher education for more than 20 years. She loves being able to nurture and witness a simple interest grow into a fulfilling career.
Shaquana SUGGS
HEALTH AND WELLNESS MANAGER
"My grandmother who raised me was a chef," Shaquana says. And that's one of the many reasons she's a perfect fit as DBG's health and wellness manager. Shaquana prepares and serves nutritious meals for our students every day. She also plans and oversees weekly menus, develops and facilitates educational programs around nutrition, ensures that all student dietary requirements are accommodated appropriately, works with our transportation coordinator to ensure weekly food deliveries and pickups, manages kitchen staff, mentors students, and so much more. Shaquana holds a Food Safety Manager Certification and has lifelong experience in the culinary industry.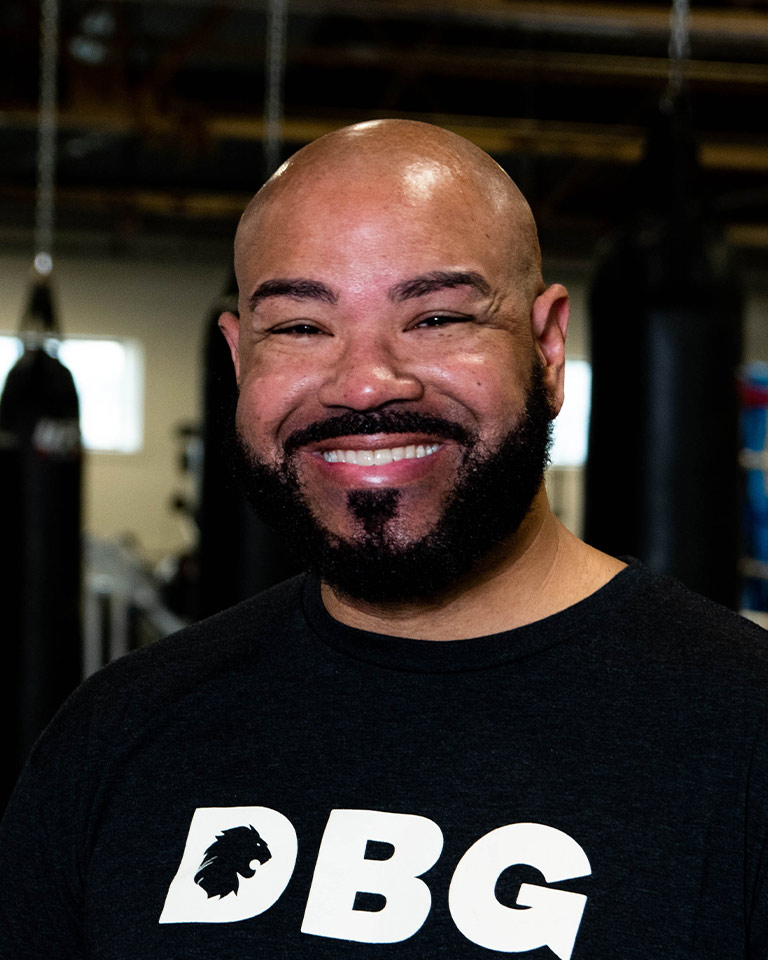 calvin hobbs
ACADEMIC SUPPORT SPECIALIST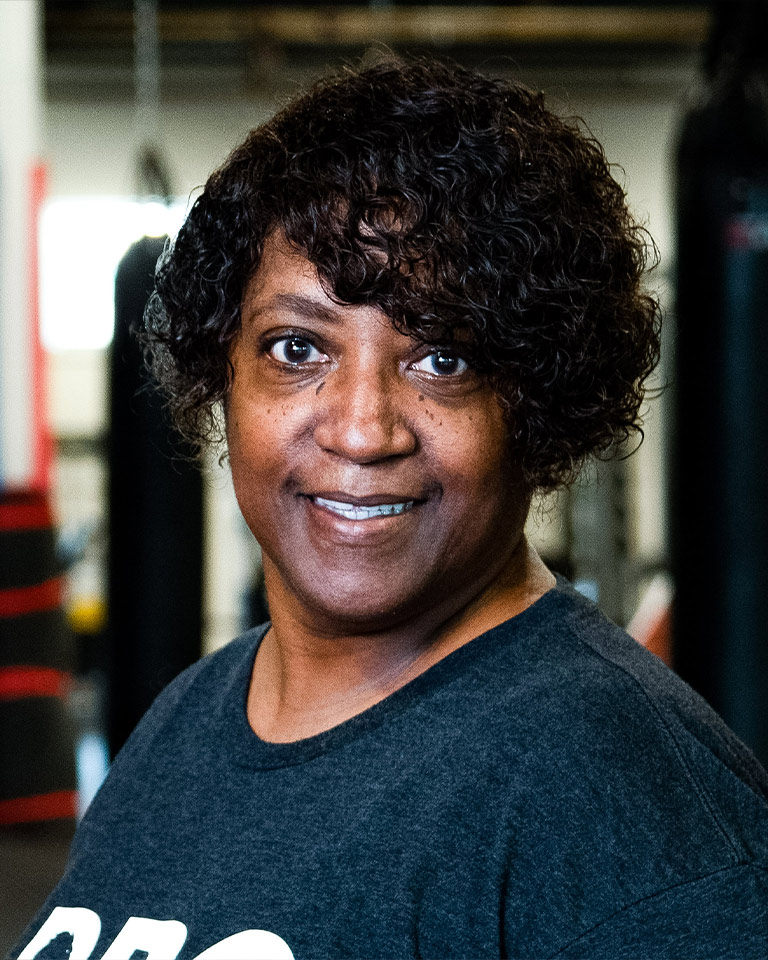 DIANE McKINNEY-EL BEY
driver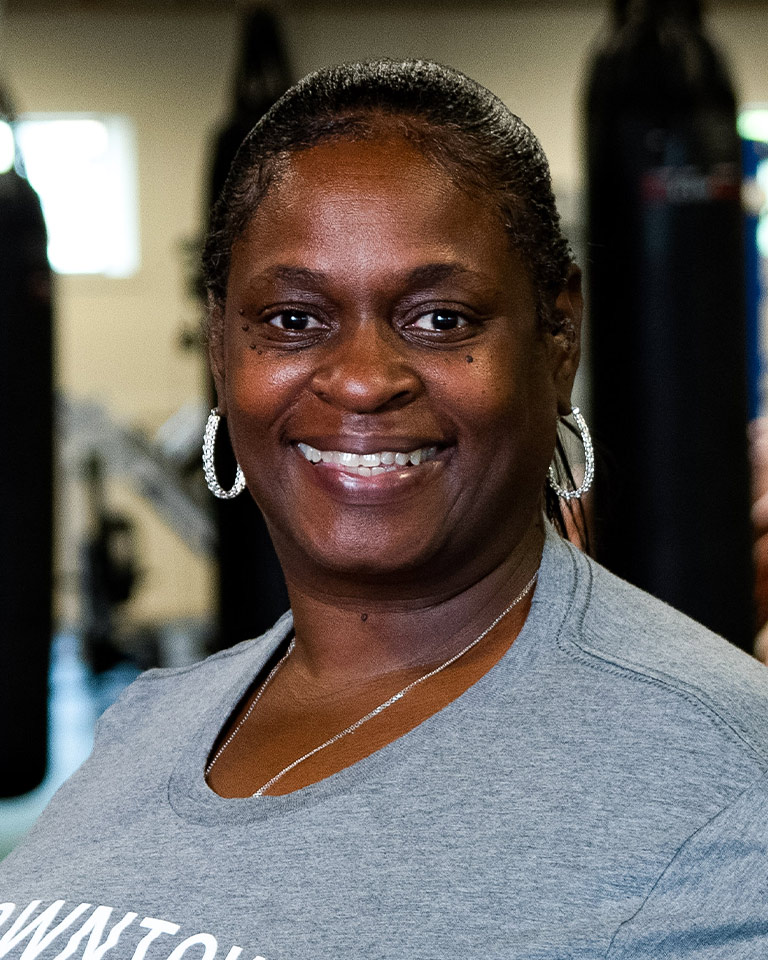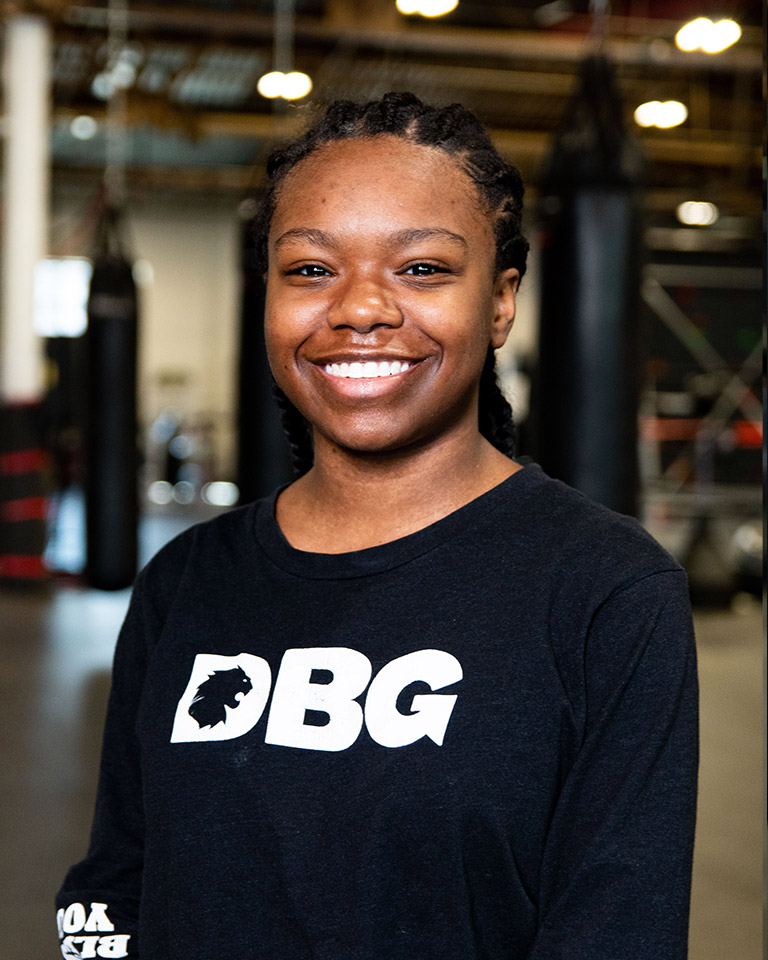 ken cain
ACADEMIC SUPPORT ASSISTANT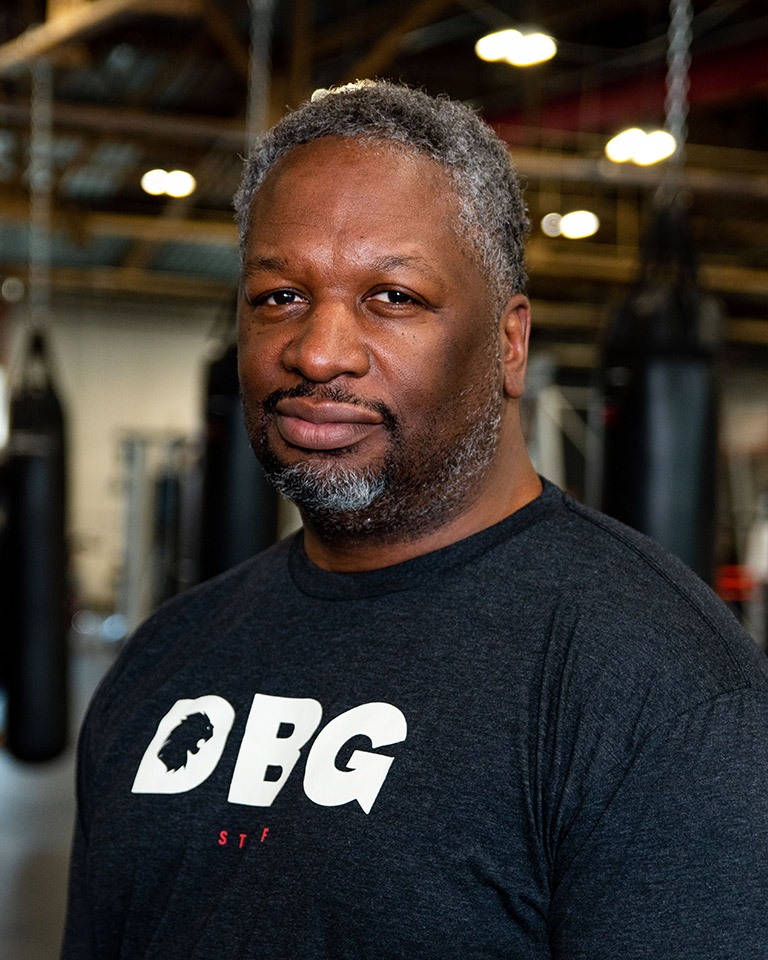 morgan parr
Elementary School Coordinator
Morgan Parr serves as our elementary school academic coordinator and provides academic intervention, socio-emotional support, and enrichment assistance to DBG's youngest learners. Morgan has made it her life's work to provide young people the tools to build themselves a brighter and more empowered future. She studied psychology at Wayne State University and has more than a decade of experience working with young people.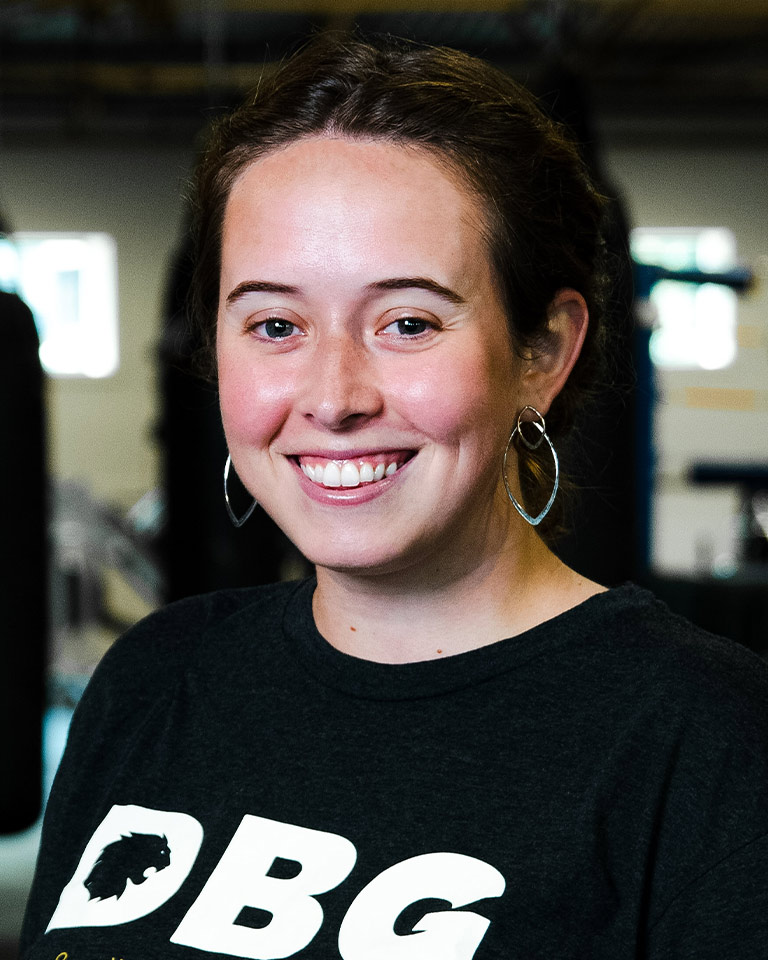 SKYLAR BURKHARDT
PROGRAMS DATA COORDINATOR
Ensuring students have the support they need to read at or above grade level is one of the hallmarks of DBG's academic program. Skylar helps facilitate our partnership with Center for Success to provide literacy programming for DBG's 3rd through 6th graders. She also supports data collection and applications. Skylar is a graduate of the University of Michigan and worked for years coaching and teaching writing. "Working at DBG is inspiring when I see students deepen their connection to reading and writing, and in return, learn more about themselves and the world we live in," she says.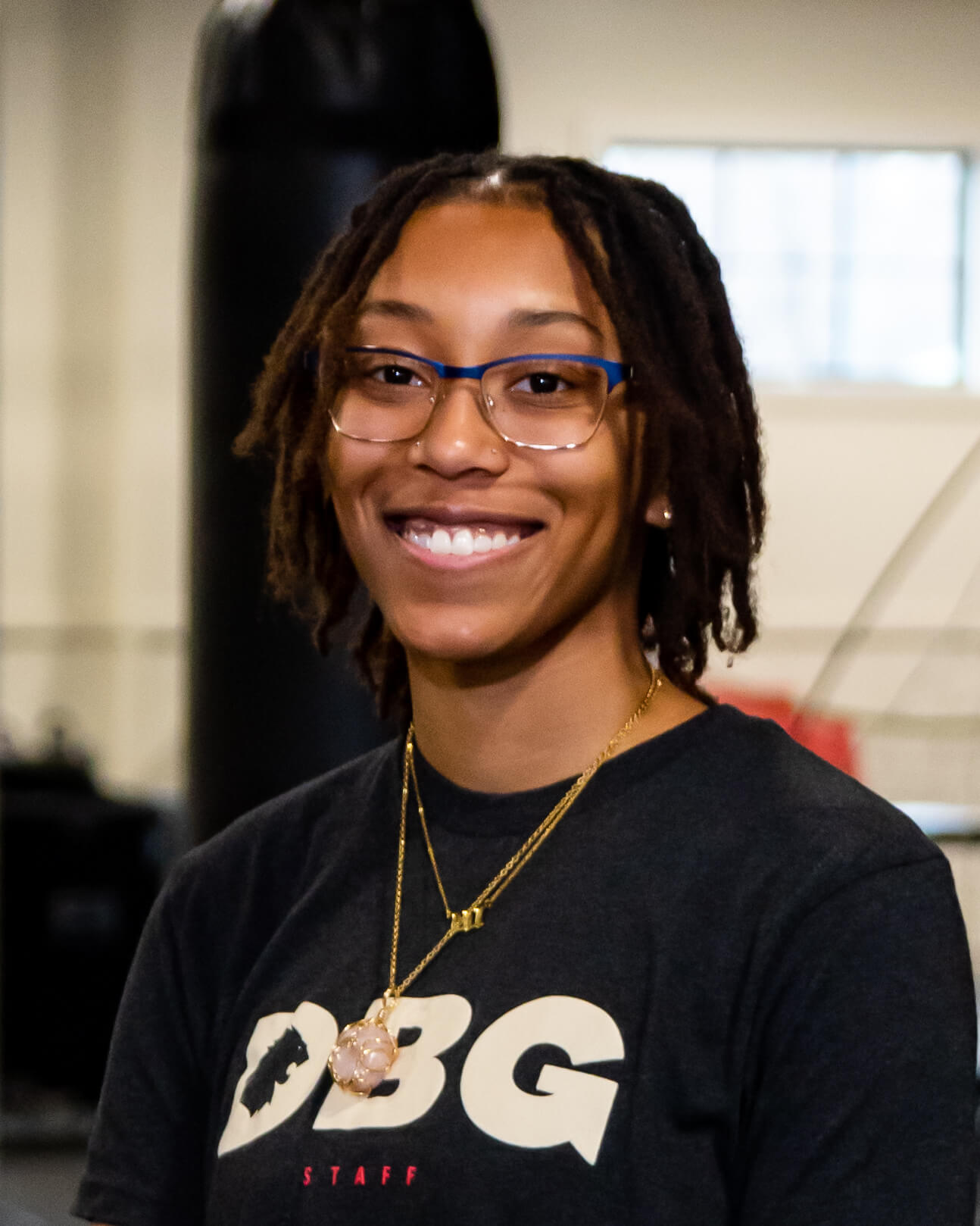 Tia Talton
Programs Team and Executive Administrator
Tia Talton is a familiar face to everyone who enters DBG. She serves as administrator for the executive and programs teams. In this role, Tia is responsible for managing DBG's daily operations and executive calendars and ensuring program efficiency. Tia is a graduate of Wayne State University where she majored in kinesiology. She previously worked as a receptionist and administrative assistant for other local businesses.
Clay Dubose
Head Boxing Coach
Chay Buckner
College Career Readiness Coordinator
Internal Communications Liaison
Chay Buckner serves as DBG's College and Career Readiness Coordinator and Internal Communications Liaison. In these roles, she helps develop and provide college and career preparatory workshops for our high school students, and tell DBG's many stories. Chay is a graduate of Grand Valley State University where she majored in Advertising and Public Relations with a double minor in African American Studies and Women, Gender, Sexuality Studies. She previously worked in PR with nonprofit organizations and  mortgage and finance companies. Chay is inspired by creating safe environments for students to learn, explore their curiosity, and be themselves.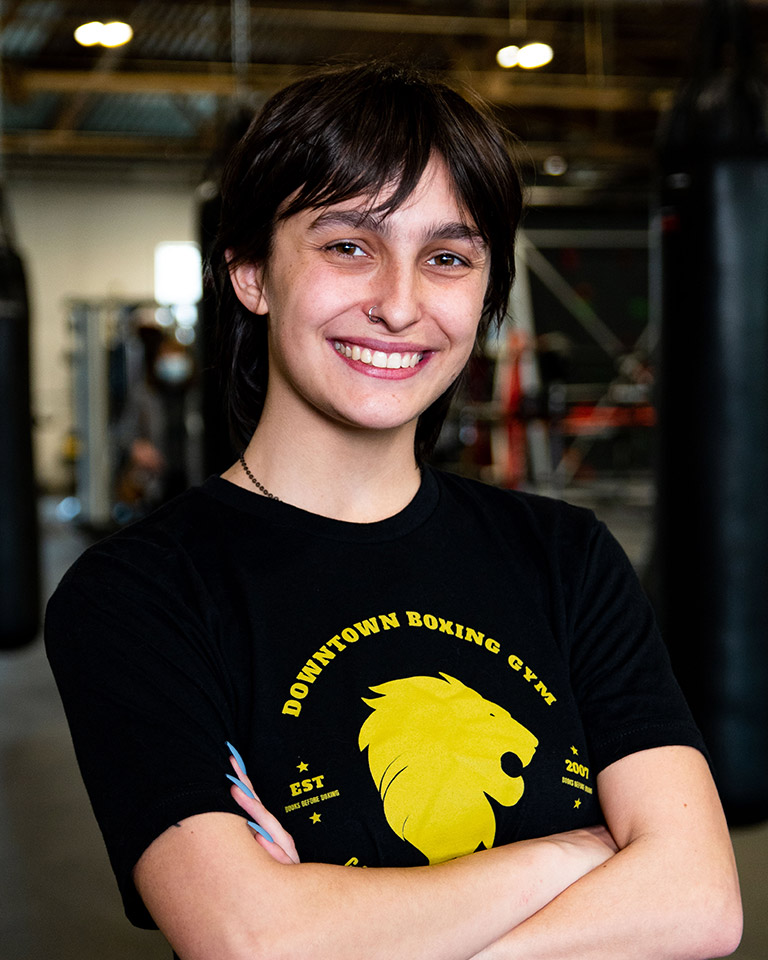 Em Barnes works behind the scenes at DBG as a grant writer, helping us secure the critical funding needed to operate and grow. A graduate of Wayne State University with a bachelor's degree in English, she uses her skills to help capture all the work we do at DBG in writing, and to communicate our goals and approach to help pursue new funding opportunities. 
Kevin Holman
High School Coordinator
As DBG's High School Coordinator, Kevin's focus is to make sure our high school students receive the best educational and socio-emotional support to elevate their lives. A graduate of Saginaw Valley State University, Kevin's role is to manage high school classroom day-to-day programs and activities, caregiver, teacher, school, and external partnerships, and develop and implement curricula for day to day programming with focus on the transition from high school to college. Prior to joining DBG, Kevin worked with other nonprofits, Detroit Public Schools in academic intervention, and coached youth basketball for middle and high school students.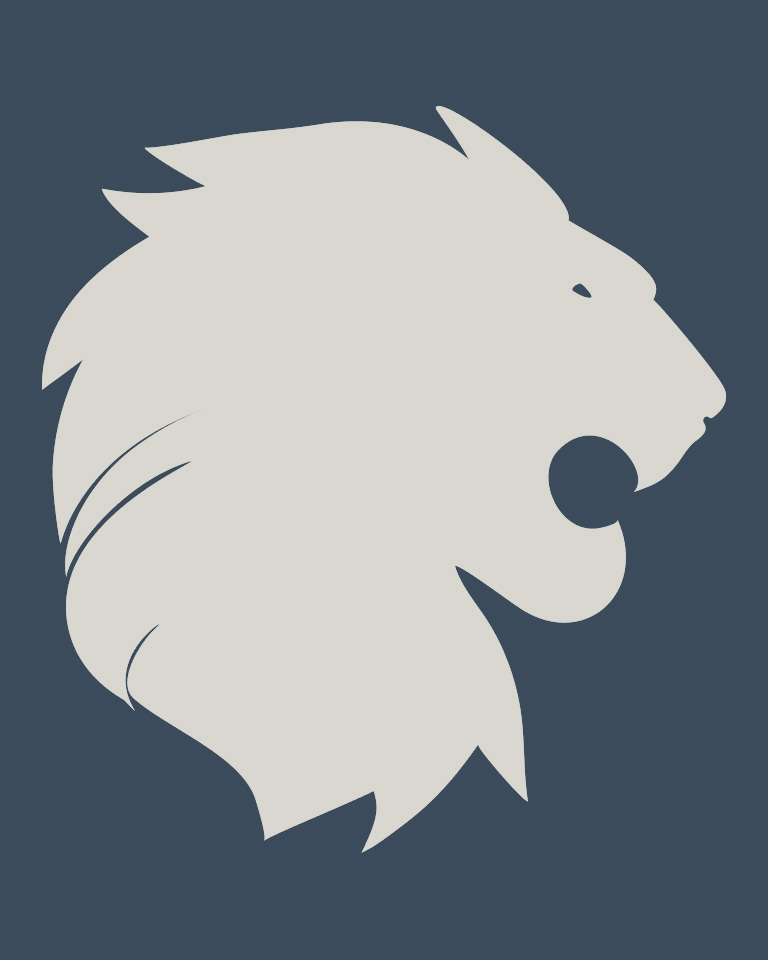 Rashad Dudley
Associate Director of Enrichment Programs
Developing and implementing enrichment activities to ensure our students have access to a diverse range of opportunities that support their academic and personal growth is Rashad's focus at DBG. He is a graduate of Morehouse College and Clemson University with a master's in Youth Development Leadership. Rashad brings more than a decade of experience in restorative justice, out-of-school-time programming, and working with young people to his role as associate director of enrichment. He also has previous experience as a Dean of Students. He is most passionate about offering our students opportunities for enrichment through discovery and exploration.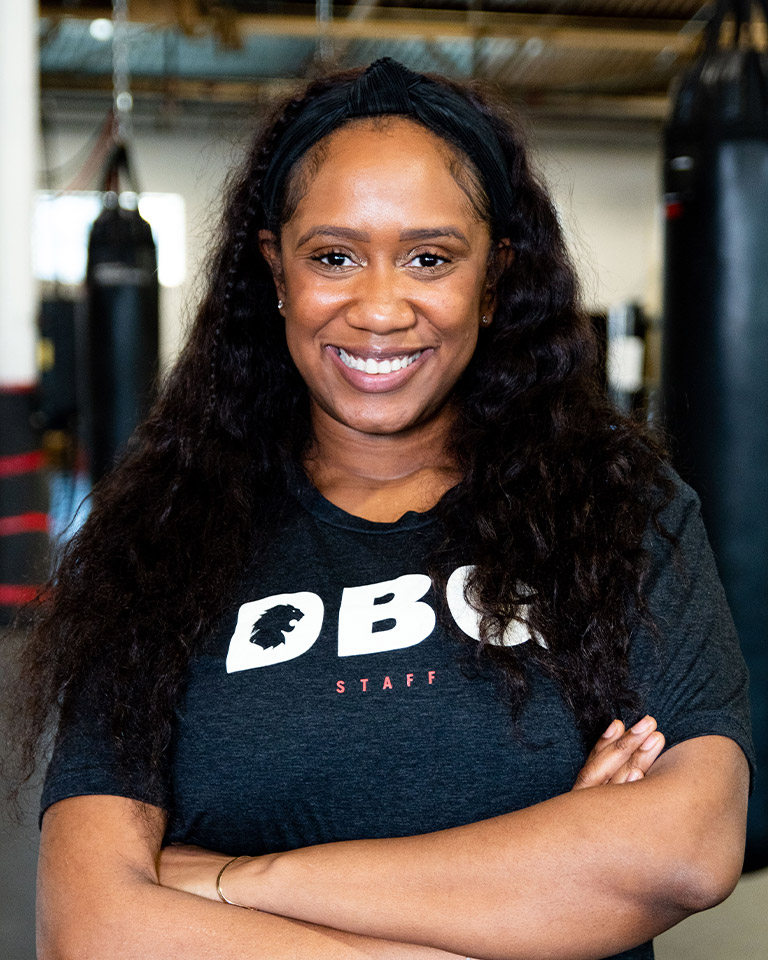 Remi Napier
STEAM Lab Coordinator
Rakesh has twenty years of experience in diesel powertrain development, including engineering leadership and program leadership responsibilities in the fields of advanced engine, aftertreatment and OBD system development. His core competencies include technology and product development (from technical concept through field sustaining); engineering project and platform management; global organization development and collaboration; people development; and continuous improvement via process and tools optimization. Rakesh received his master of science degree in Mechanical Engineering from Purdue University, Indiana, U.S.A. and his bachelor of technology degree in mechanical engineering from the Indian Institute of Technology, Kharagpur, India.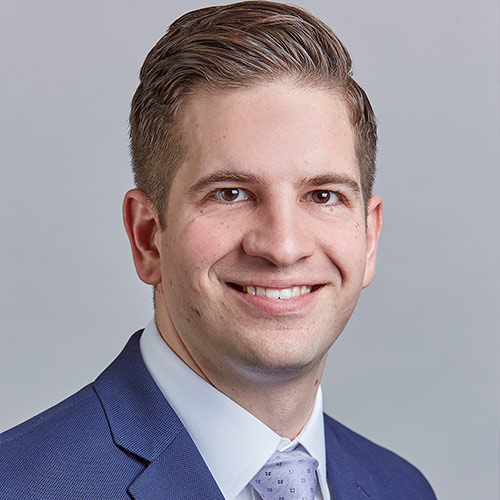 Joe Schmidt is a Deals Director at PwC. With a background in both transaction services and external audit, Joe has provided a variety of services for both public and private companies. As a member of the Deals team, he has worked on a variety of projects across industry sectors, company size and geographies. Joe is a Certified Public Accountant in the State of Michigan and received his bachelor's degree in Economics and Management with an emphasis in accounting from Albion College. As an individual with a passion for athletics and continued learning, Joe strongly believes in the mission and community built at DBG. Joe has been actively involved with the Downtown Boxing Gym Youth Program since 2017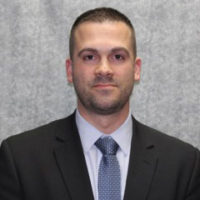 Gary Wilson is a Senior Vice President of JPMorgan Chase & Co. In this role, he oversees all volunteerism for the firm in the state of Michigan. Gary is based in Birmingham and also serves as an ambassador for the firm locally, engaging the business and nonprofit community to showcase JPMorgan Chase's civic engagement. Gary also serves on an advisory panel for the mayor's office with the City of Detroit. Gary resides in Commerce Township, MI with his son Logan. Gary holds a degree from the University of Detroit Mercy.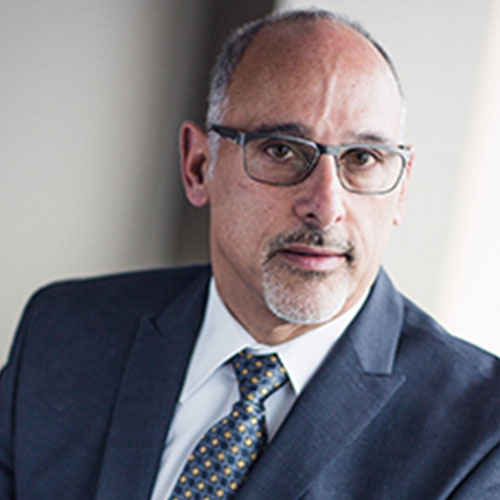 David Moss
David Moss is the
s
enior
p
artner of Moss & Colella, P.C. He has successfully litigated thousands of cases in Michigan
s
tate and
f
ederal
c
ourts on behalf of clients for more than 30 years. He is highly respected by both plaintiff and defense litigators and regarded as a skilled and tenacious advocate. David is also recognized as a Michigan "Super Lawyer" and is a member of the Multi-Million Dollar Advocate organization. Mr. Moss is a loving father and family man. He is also committed to helping others and enjoys a variety of outdoor activities.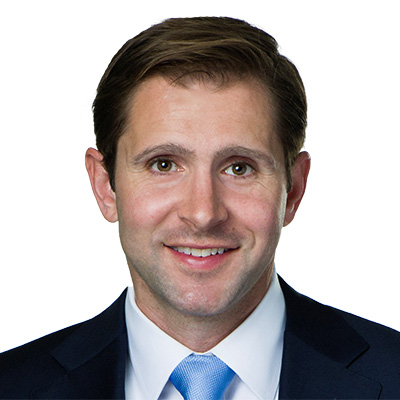 Shawn Riley
Shawn has 20 years of experience in wealth management. As an investment advisor with Plante Moran Financial Advisors, he works with high-net-worth individuals and families to help manage and grow their wealth. Through utilizing resources in the firm's trust and tax departments, Shawn provides comprehensive strategies to manage a family's full balance sheet. Many of his clients have significant charitable goals where Shawn assists with structuring gifts in a tax-efficient manner.
Shawn was introduced to the Detroit Boxing Gym (DBG) through a stand-up paddleboard race on Belle Isle where he taught some students how to paddleboard. He immediately recognized the impact DBG had on students' lives and has supported the program since 2017.
Todd Sachse
Todd Sachse is CEO and founder of Sachse Construction, and vice president of Broder & Sachse Real Estate Services, Inc. Over the past 22 years, he has developed a loyal clientele of high-end customers who require detailed expertise in design and construction. Todd earned his
b
achelor of
s
cience
degree
from the University of Michigan in 1985. He is a licensed builder in dozens of states, certified LEED Accredited Professional and a Senior Level Certified Development, Design and Construction Professional (SCDP)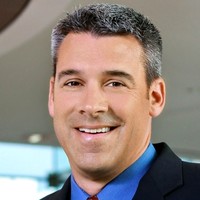 Brian Vieaux
Brian is the President of FinLocker, a consumer-enabled financial data platform. He formerly led the Third Party Originations channels for Flagstar Bank, a role he held since May 2012. Prior to joining Flagstar Bank, he held senior officer roles with market leading financial institutions.
Brian began his mortgage banking career with Source One Mortgage Services Corporation and was part of the integration team assembled after CitiMortgage's acquisition of Source One in 1999. Brian's experience includes strategy, business development, sales and marketing, compliance, quality control and risk management. He is experienced in building business channels in both large and medium
–
sized companies and has significant experience in all phases of management
,
including sales production management, human resources, administration, operations,
and
risk management, as well as training and development. In 2005 Brian attained the Mortgage Banke
rs
Association industry designation of Certified Mortgage Banker
s
(CMB). Brian is an alumnus of Michigan State University. Brian is a former RESBOG member and sits on the Flagstar Bank CRA and PAC committees. Brian and his wife of 27 years,
Amy,
have three children, Cameron 24, Ethan 22 and Devon 20.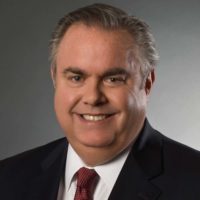 John C. Carter
John C. Carter has worked for 35+ years in commercial banking for JPMorgan Chase and predecessor organizations, serving as a manager or executive in charge of various lending and corporate banking groups which provide operating and capital raising services/products to corporate clients. He serves on various internal bank committees and has involvement in several outside organizations, as either member or director: YMCA of Metropolitan Detroit (Director and Past Chairman of Board), YMCA Foundation (Director), Forgotten Harvest (Board and Executive Committee Member), Judson Center (Past Chairman of the Board and Trustee), Judson Center Foundation (Director), Business Leaders of Michigan (Director), Detroit Chamber of Commerce (Director), Detroit Historical Society (Director), Downtown Detroit Partnership (Director), Detroit Riverfront Conservancy (Director), Detroit Economic Club (Director), and Detroit Workforce Development Board.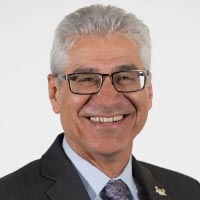 Dr. Farshad FOTOUHI
Dr. Farshad Fotouhi is currently Dean of the College of Engineering at Wayne State University. He received his Ph.D. in computer science from Michigan State University, College of Engineering in 1988 and joined the faculty of computer science at Wayne State University in August 1988. He served as the department chair from January 2004-February 2011. Before joining WSU in 1988, he was a faculty member of the Lyman Briggs School, Michigan State University, while earning his Ph.D.
Dr. Fotouhi's current research interests include biomedical informatics, semantic web and multimedia systems. He has published over 180 papers in refereed journals and conference proceedings. His research has been supported by NSF, NIH, National Institute of Drug Abuse, Michigan Life Sciences Corridor, Ford Motor Company and many other industries.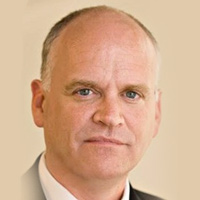 Ron Fournier
Ron Fournier is the President of Truscott Rossman, where he leads a high-caliber team of experienced strategists, journalists, public affairs specialists, digital media experts, writers and communicators. He was formerly the associate publisher for Crain's Detroit Business.
Fournier
Ron led editorial content strategy and worked to expand new business and audience opportunities for the publication.
Prior to joining
Crain's
, Fournier served as editor-in-chief of the
National Journal
for two years and as senior political columnist for the
National Journal
and
The Atlantic
. Fournier has won many journalism awards, including the Society of Professional Journalists' Sigma Delta Chi Award and the White House Correspondents' Association Merriman Smith Memorial Award. A graduate of the University of Detroit Mercy, Ron began his journalistic career in Hot Springs, Ark
ansas
moving to Little Rock to cover then-Gov
ernor
Bill Clinton. Fournier is the author of
Love That Boy: What Two Presidents, Eight Road Trips, and My Son Taught Me About a Parent's Expectations,
which became a NYT bestseller. He serves on the senior advisory board of the Harvard Institute of Politics.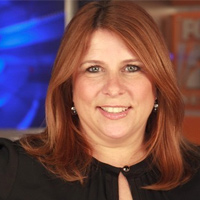 Jennifer Hammond
Jennifer Hammond is a beloved television sports anchor/reporter at Fox 2 News in Detroit. For more than two decades she has covered the Detroit Lions, Tigers, Red Wings and Pistons along with Michigan and Michigan State sports.
Among the many things she does to support the Downtown Boxing Gym, Jennifer hosts an annual fundraiser called "Hammer's Bar Stars." This high-energy event includes local athletes and celebrities serving as bartenders, helping to raise dollars and awareness about our Books Before Boxing program.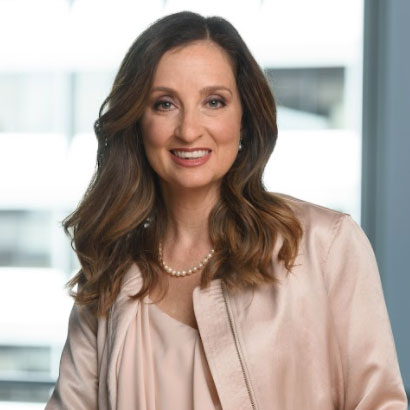 Jody Kohner
Jody Kohner is the Executive Vice President of Global Enablement at Salesforce. In this role, Jody inspires a culture of learning at every level of the company. She and her team build world-class learning experiences that are relevant, actionable, measurable and predictable; enabling all employees to pursue their own growth and ultimately fuel the growth of the company.
Jody started with Salesforce in 2011 and is proud of the diverse and eclectic journey that she's taken with the company, which includes leadership across Product Marketing, Human Resources and Sales.
Jody has established a track record of developing innovative new programs and building high-performing teams. Prior to Salesforce, she spent 10 years at Robert Half International, where she worked in brand marketing. She also oversaw the development, implementation and management of the company's first marketing automation system.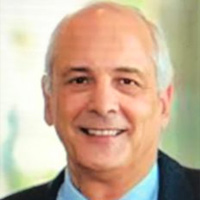 Bruce Nyberg
Bruce Nyberg joined Flagstar Bank's board in March 2015, after serving as interim director of Community Banking. As a board member, he serves on the company's risk committee.
Prior to Flagstar, he was regional president-East Michigan for Huntington Bancshares Incorporated for six years. He had a 28-year career at NBD Bancorp (now Chase Bank), where he led Michigan Commercial Banking, Retail Banking Operations, Marketing, Information Technology, and Electronic Banking. Among his board memberships are the Bowling Green State University Board of Trustees, Forgotten Harvest, the Community Foundation for Southeast Michigan, and the Michigan Roundtable for Diversity and Inclusion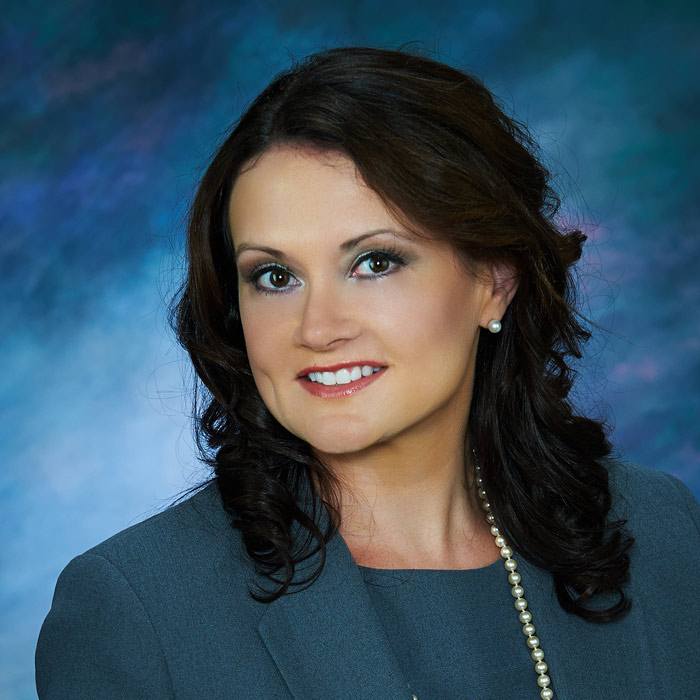 Jennifer Miller Oertel
Jennifer Miller Oertel is a member of the law firm Bodman, PLC, where she co-chairs the firm's Tax-exempt Organizations and Impact Investing practice group. Jennifer chairs the Nonprofit Corporations Committee of the State Bar of Michigan (Business Law Section) and is certified in nonprofit governance by Georgetown University. Jennifer utilizes her corporate & securities law and governance skills to serve tax-exempt clients, impact investors and social entrepreneurs in all aspects of their activities. She is the first-ever Impact Investing Expert in Residence for the Council of MI Foundations, working on developing and furthering the impact investing ecosystem in Michigan and beyond.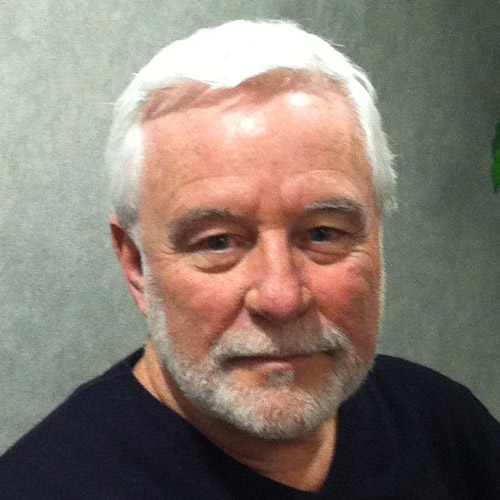 John Owens
John Owens held Senior Management positions in Marketing and Communications with major Midwest financial institutions.  He was privileged to complement his career experience with an "encore" stint as a Director of Communications at Forgotten Harvest, a metro Detroit human services organization.
He is involved in his local community as a Precinct Delegate in Bloomfield Township.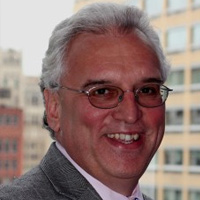 Stephen Luigi Piazza
Stephen Luigi Piazza (SLP) was our rock, mentor, cheerleader, outside-the-box thinker, big dreamer and most importantly, our dear friend. He loved our program, our students and the city of Detroit – and we loved him back. He joined the Downtown Boxing Gym Youth Program Advisory Board in February of 2014 and worked tirelessly to support efforts to grow our program. We were devastated when SLP passed away after a courageous battle with cancer. He remains a benefactor to the Downtown Boxing Gym through his Shamrock 555 Foundation and his legacy lives on at DBG.