The largest group of DBG seniors we've seen in years is set to graduate. We are so proud of these amazing students and our team who worked hard and got the job done despite the challenges of COVID-19. This is part of a series Celebrating our 2021 DBG Seniors.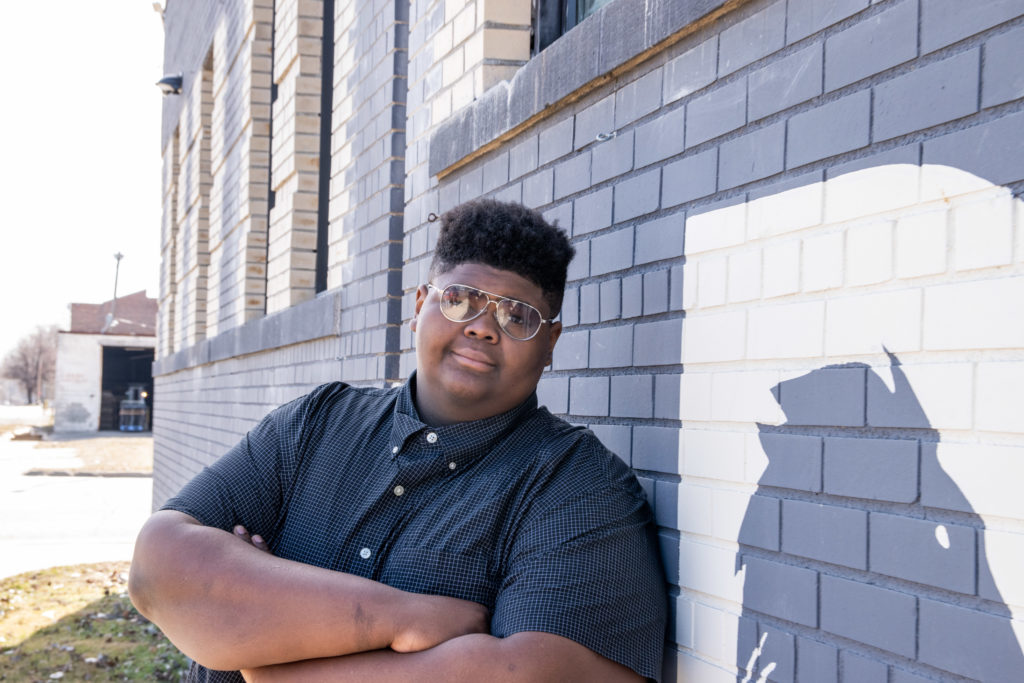 Reynard, a senior at De La Salle Collegiate High School, immediately strikes his peers as a kind soul, seeking to be a light for those around him. Attending the Downtown Boxing Gym since seventh grade, it's clear that Reynard's time at DBG has reinforced his natural strengths – tenacity, responsibility, and leadership.
"DBG has a literacy program that I was a part of, and it helped me build my confidence in my studies in school and made me want to take on that academic challenge to achieve," he says. "The coaches all have their own backgrounds and they're open to showing us the right path. I'll always be thankful for that."
During his time at DBG, Reynard formed deep friendships. He says his bond with twins, and fellow seniors, Kamarion and Omarion, among others, are sure to last a lifetime. 
"It was a brotherhood that we built all through high school," Reynard says. " I talk to them 24/7, and we hang out all the time. I wouldn't have been able to create that without DBG. They are like family, and I can't see myself without them."
Not only did Reynard find a family at the gym, he also found an opportunity to thrive as a learner. With the help of DBG's academic staff and tutors, his reading and literacy skills soared. Today, he enjoys reading books for fun. He vividly remembers the day he marked a milestone with reading.
"I got through the whole page without stopping, and I thought to myself, I actually did that! I was proud of myself, and it was a huge accomplishment. I was very thankful," Reynard says. "I was so thankful to build a bond with adults that saw me in my struggles and accepted me for who I was." 
Watch Reynard's literacy impact story below.
The coaches at DBG also hold a special place in Reynard's heart. He describes them as, "a parent figure, a guidance counselor, a friend and just someone to talk to" and says their ability to empathize enabled him to grow, and find connections with those he looked up to. "It's nice to know we have someone to talk to freely about our problems without fear," he says. 
Reynard will be attending Southern University and A&M College in Louisiana where he plans to study engineering. He looks forward to pursuing a career in electrical engineering, an idea sparked when the Downtown Boxing Gym formed a partnership with Rocket Fiber. After Rocket Fiber held a class for students at DBG, Reynard was energized and inspired.
"With electrical engineering, I'll be on the cutting edge of the constant changing world we live in today," he says. "I'll be responsible for helping to drive technologies people use every day like Zoom."
"When I get older, I know DBG is going to be helping more students and I plan to volunteer, donate, and help in any way possible the same way DBG helped me," he adds. "I feel like for me, it would be wonderful to give back to them."
We are so proud of you, Reynard, and the entire DBG class of 2021! Here's to a bright future filled with goals achieved and dreams pursued.