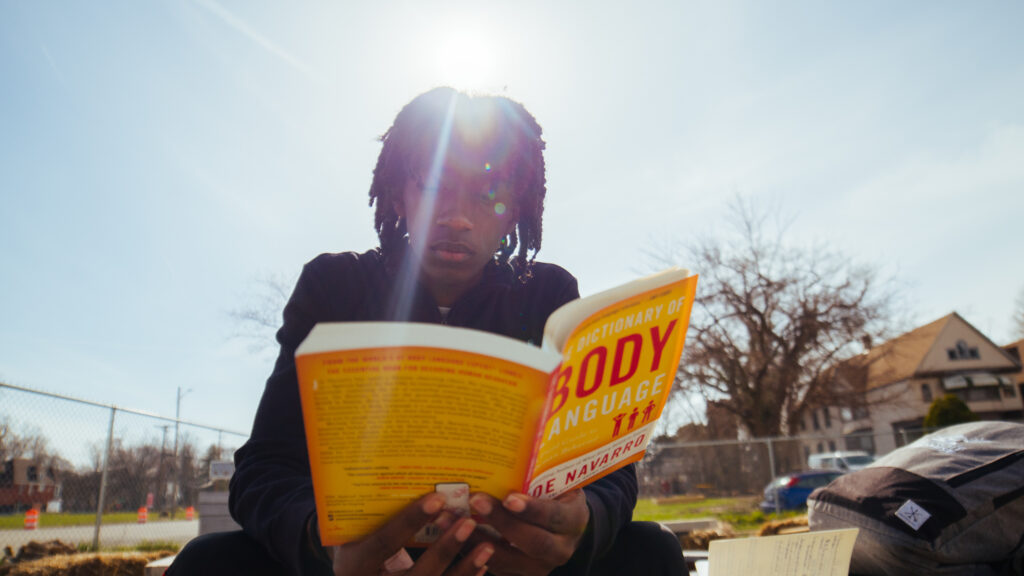 It's safe to say Isaiah Chambers has a way with words. The soon-to-be-graduate of University Preparatory Academy High School is a poet who got into poetry back in elementary school.
"I don't know what really started it, I've just been doing it since I can remember," Isaiah says. "I really like to tell stories and I like words. Poetry is just one of the forms that I do it in." (Check out one of his poems below and click here to watch a video about Isaiah.)
Isaiah describes his own story as, "a constant pursuit of growth and development." At UPrep, he was a devoted teammate and student, graduating with a 3.85 GPA. He was also a three sport athlete, competing on UPrep's varsity cross country, baseball and track teams. This spring the cross country team awarded him 2023 MVP.
"My coaches always encouraged me to keep going. Whenever I feel down, I remind myself of when my coach said, 'Run faster, Chambers. Run faster… I know you have it in you,'" he explained.
Isaiah has been part of DBG's student body for the last three years. No surprise, he quickly took to enrichment programs like "Rhymes with Reason" which focus on writing and storytelling.
"I really appreciated DBG's programs," Isaiah says. "Rhymes with Reason was a lot of fun and it helped me with my poetry. I shared a poem with Coach Dan and he's the reason I got back into public speaking and sharing my craft with the world."
Isaiah also got a chance to work on public speaking during the annual Project Soapbox public speaking competition. Isaiah placed 12th in the state of Michigan for his poem about mental wellbeing. Isaiah plans to pursue poetry and illustration. He will attend Grand Valley State University to pursue a degree in business management with a minor in entrepreneurial studies.
Continue to reach for the stars, Isaiah. And congratulations to DBG's entire class of 2023 who maintained our 100% graduation rate for the 16th straight year.
See You Later By: Isaiah Chambers
A goodbye to the past,
But hello to the future,
Something that can be done in a simple gesture,
Words to represent that you'll see them before they
return to nature,
Words that represent the sun rise,
And the moon set,
An object of before and after,
Thereafter,
Therefore,
An ever wrapping word that means more,
I'll see you later,
See you later,
A gesture of yester,
And the present day,
See you later,
That's talk our way.